The Connect storage range is a stackable solution to avoiding clutter that works beautifully in any situation.
The Connect storage units are available in three heights and are made out of American white oak veneer, with oak edge tape on the front edge and finished with a matte clear lacquer. There are multiple configuration options available as each box can be rotated 45 degrees in any direction. The boxes are locked in position on top of each other by four custom-made black plastic spacers. The spacers are located into four holes drilled into the top and eight holes drilled into the bottom of each unit. Each unit will come with these spacers provided. The name is in reference to the way each unit is connected but not attached to the one below it.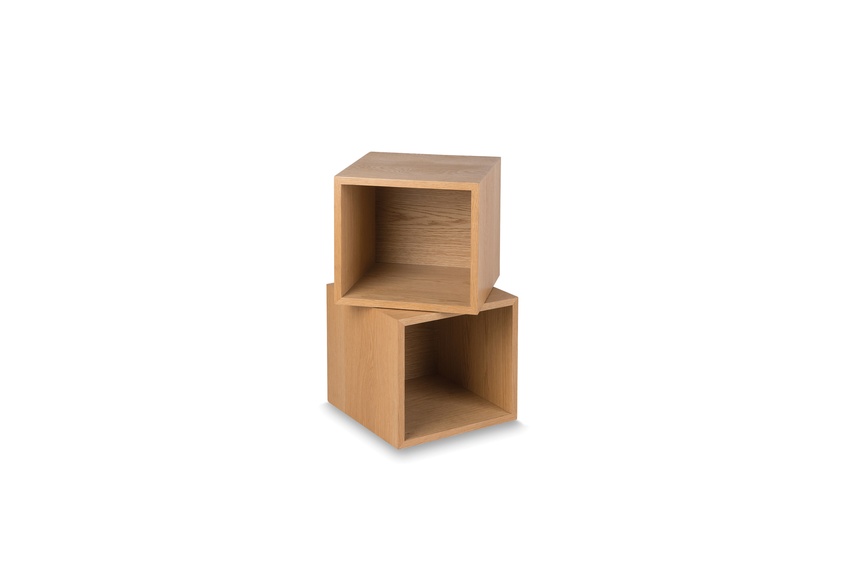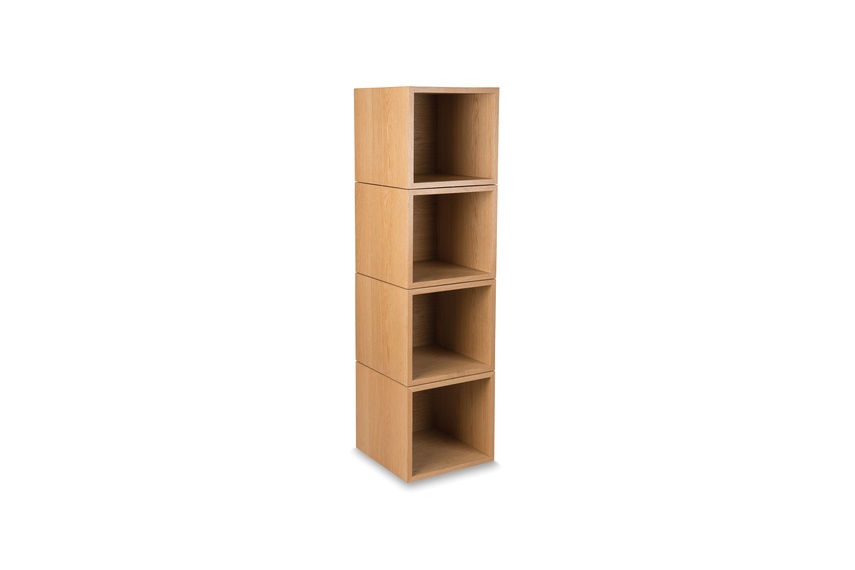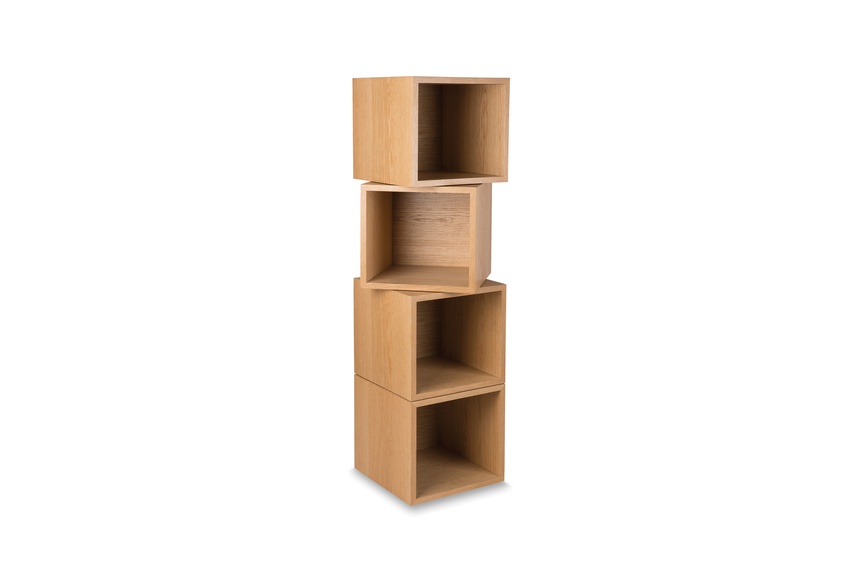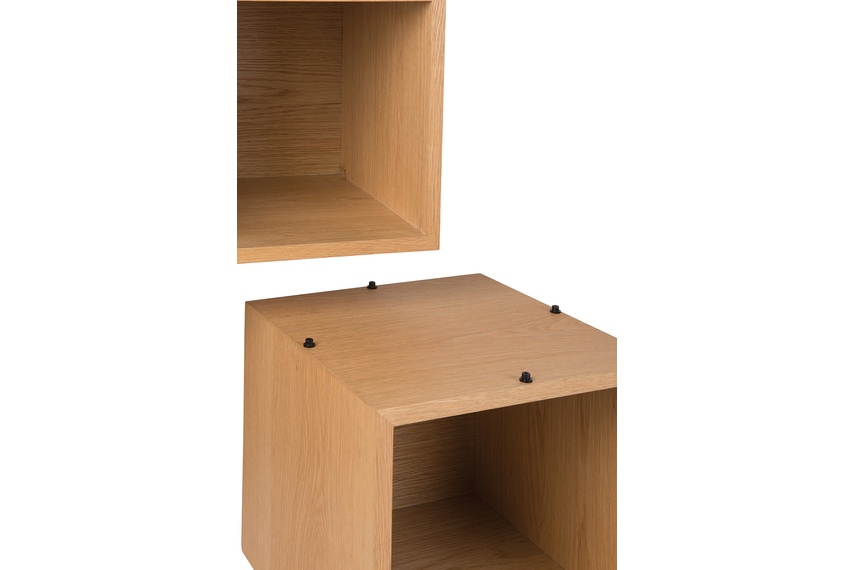 Request more information
For brochures, pricing, samples, technical specs and more, contact the supplier directly or use the form below.
More Citta Design products