DishDrawer® Wide dishwasher
Product range:

Fisher & Paykel
Supplier:
Fisher & Paykel have extended the range of their popular DishDrawer® with a wider 90cm offering. The extra space allows nine place settings and the 90cm drawer configuration is ideal for under-bench installation and ease of use. Its design can accommodate larger pots, plates and extra large platters. The dishwasher's flexible racking system delivers good results on delicate glassware as well as stained bowls.
The DishDrawer® Wide has also been designed with aesthetics in mind, and its extra size and convenience comes at no cost to the environment. Using just 9.3 litres of water per wash, it has achieved a 4-Star (WELS) water rating. As with all Fisher & Paykel appliances it is backed with a full two year warranty and the instant service of Fisher & Paykel's 24/7 New Zealand-based customer care team.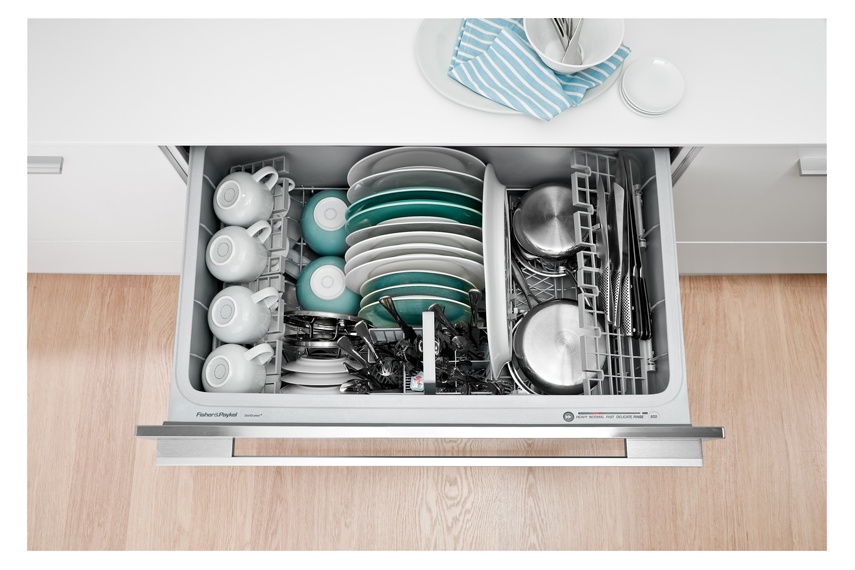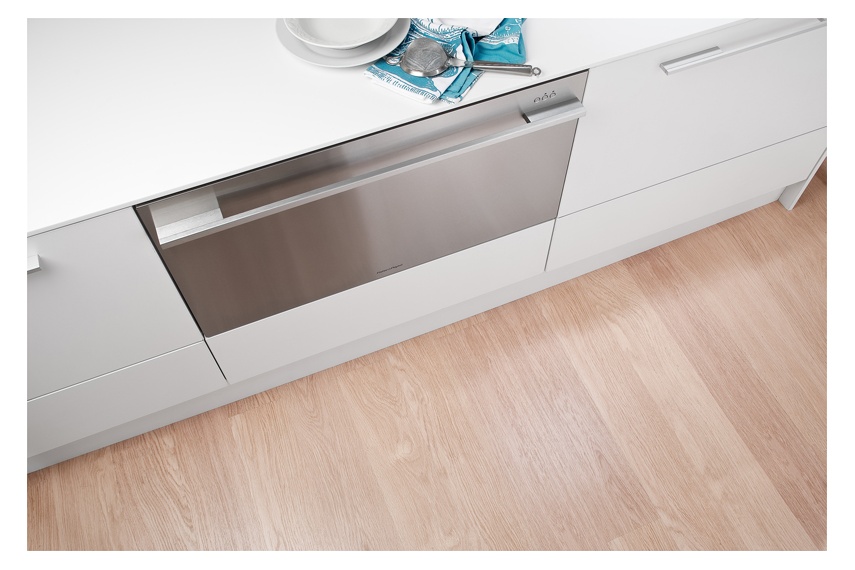 Request more information
For brochures, pricing, samples, technical specs and more, contact the supplier directly or use the form below.