Falcon Continental induction
The Falcon Continental induction offers a sleek and stylish design combined with ultimate control and response usually only associated with gas. With the legendary Falcon durability and a wealth of features, the Continental Induction is sure to become the kitchen's essential ingredient.
How does Falcon induction work? The electromagnetic inductor under each of the five cooking zones produces a high-frequency electromagnetic field. The field penetrates the metal of the iron based pan (enamelled steel, cast iron or magnetic stainless steel) and sets up a circulating current, which generates heat. The heat generated in the pan is then transferred to the contents of the pan.
What are the benefits of induction? Precise temperature control – which like gas, is almost immediate.
Energy saving – only the area at the base of the saucepan is heated up, no zone can be accidentally left on and heat up time is reduced.
Easy to clean surface – anything spilled onto the surrounding area will not bake or burn and can be easily wiped away.
Safety – the surrounding area of the base of the pan remains relatively cool making induction cooking safe
It is the content of the pan which is heated not the pan itself, which means the base of the pan and glass surface tend to remain much cooler than normal ceramic hot plates
The Continental also features a seven setting, 62 litre, multifunction-oven with browning element and a 67 litre fan oven, cook and clean oven liners, and is available in Gloss Black, Classic Cream, China Blue, Cranberry, Lime Green, Cherry Red and Stainless Steel with the option of chrome or brass trim. For more information, circle the Info-Link number below on the enquiry card.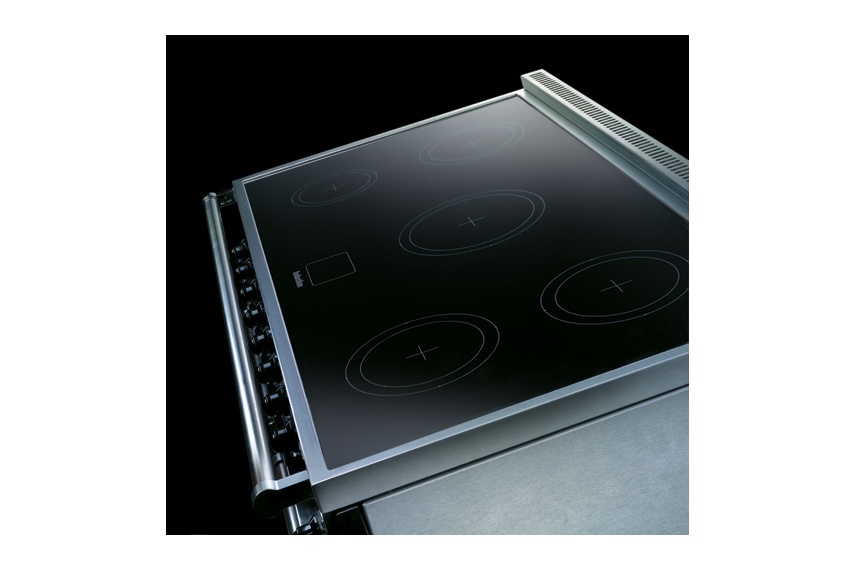 Request more information
For brochures, pricing, samples, technical specs and more, contact the supplier directly or use the form below.

Importer and reseller of architectural hardware, kitchenware, appliances and heating products.
Learn more

Importer and reseller of architectural hardware, kitchenware, appliances and heating products.
Learn more