Sugy porcelain step treads
Sugy porcelain step TREADS are manufactured by Sugiura Ceramics, Japan and are suitable for interior and exterior application in commercial and residential projects.
They are the preferred step treads for many large commercial projects throughout New Zealand. The SUGY range is available in 14 colour combinations and easily co-ordinate with your preferred TAU ceramic or porcelain tile.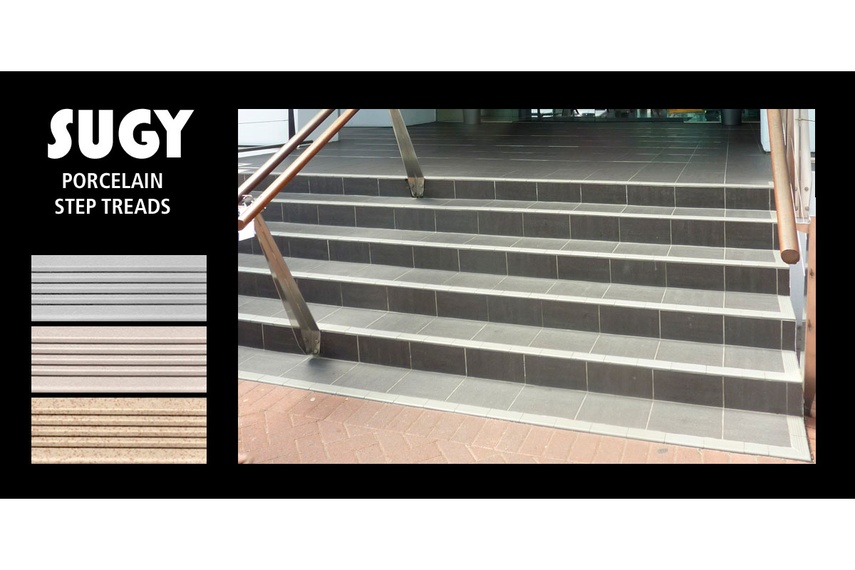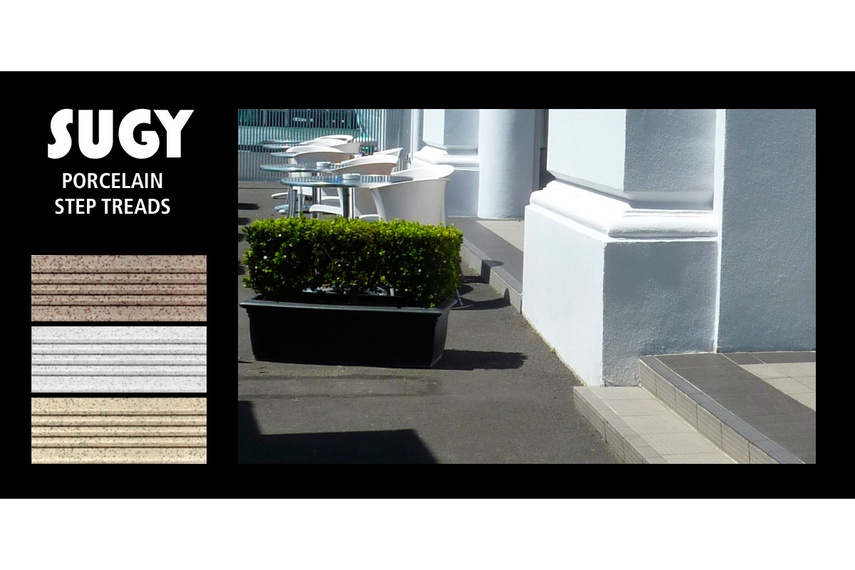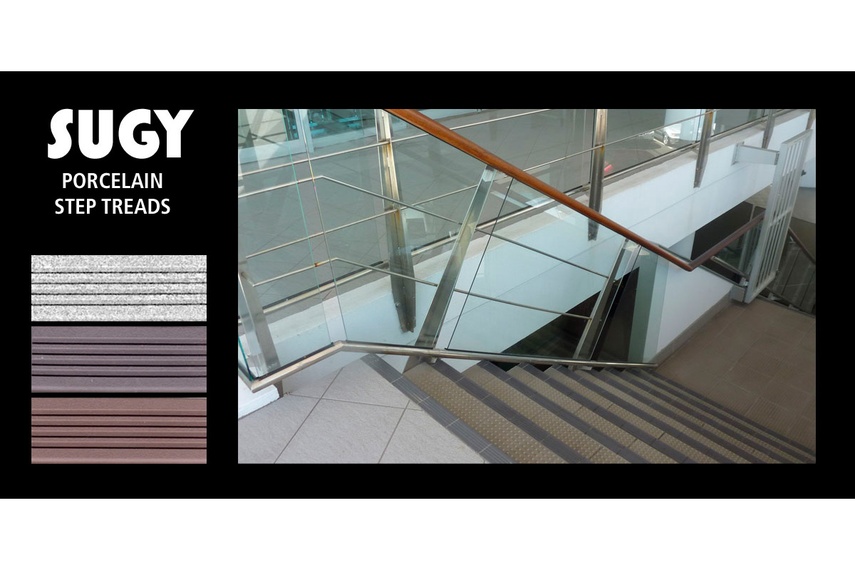 Request more information
For brochures, pricing, samples, technical specs and more, contact the supplier directly or use the form below.