Kingspan Insulated Panels
Supplier
Kingspan Group is the global leader in high performance insulation and building envelopes. Founded in the 1960s, the group has grown steadily to become a prominent brand within the construction industry.
The group has four divisions: Insulated Panels, Insulation, Access Floors and Environmental. Kingspan Insulated Panels is the global leader in the design, development and delivery of high performance building envelopes. It is widely recognised in the industry for the high quality of its products.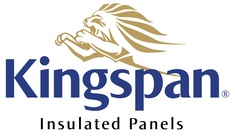 Manufacturer and supplier of insulated wall and roof panel systems.
Learn more