The Hotel Space is a New Zealand based company that provides a variety of hotel and motel products to the hospitality industry.
The comprehensive product range includes furniture, lighting, linen, bedding, soft furnishings, artwork, accessories, mirrors, glass and tableware, conference equipment, outdoor furniture, restaurant equipment, signage, sanitary ware, rugs and more.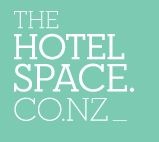 Fine collection of restaurant equipment and outdoor furniture.
Learn more