A brighter home and a brighter future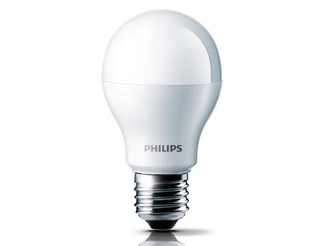 In 1979 electricity prices for ordinary New Zealanders were among the cheapest in the developed world. Electricity Authority figures show that electricity prices have since gone up significantly. What else has changed since the 70s? We've become more environmentally conscious, there have been mind-blowing advances in technology and, hopefully, our taste in home décor has improved. What's the connection?
It's the mainstream availability of next generation LED lighting in New Zealand. Long-hailed as the future of lighting, LED bulbs were, up until recently, harder to find than their inferior incandescent equivalents and the upfront cost was high. Now prices have dropped and they're available in supermarkets nationwide for consumers to reap the benefits.
An LED bulb can use up to 80 per cent less energy and can last up to 25 times longer than the incandescent bulbs they are increasingly replacing. With lighting making up around 12 per cent of the average New Zealand home's electricity bill, converting to energy efficient lighting is one easy and effective way to save money on your electricity bill.
Count all the lights in your house, calculate the savings you can make, and you will be amazed at how much you can save over the long term. While you're at it, look at the dull yellow light incandescent bulbs emit and prepare to be pleasantly surprised when you switch on your first LED.
LEDs can improve the look and feel of your home. That may sound a stretch for a humble light bulb, but LEDs create a warm bright light that can transform living areas. Combined with smart lighting controls, the possibilities are remarkable.
For example, Philips recently released Hue, a Wi-Fi-enabled LED lighting system that can be controlled from your mobile device. Some of the many interesting features include the ability to: remotely control lighting for security when you're away from home; illuminate gradually to wake you up; dim gradually to help you sleep; and change colours to display important notifications – such as a new email, a tsunami warning or even a try in an All Blacks game.
However, more important than the compelling technology, aesthetic appeal, and even the significant cost savings, is the tangible environmental impact LED lighting can have on New Zealand and our planet.
According to EnergyWise, if every household in New Zealand used efficient lighting, this would save the same amount of the total power that Hamilton uses every year. This would mean a massive reduction in our CO2 emissions.
In addition, LEDs are mercury free and their remarkable long lifetime means houses use fewer bulbs and there is less waste going to landfill. This may not seem significant when you think just about your own house – but what if every house in the world changed to LED?
That's actually the plan, ultimately, it's just that New Zealand has fallen a little behind.
Other countries including Australia have regulated to phase out incandescent bulbs, which has driven higher uptake of LEDs.
China is moving decisively to phase out inefficient light bulbs in a bid to make it more energy efficient to address climate change. China plans to save 48 billion kilowatt hours of power each year and reduce emissions of CO2 by 48 million tonnes annually. A corollary impact of this massive undertaking is that there will be far less incandescent bulbs on the global market – China is the world's biggest manufacturer.
Many global organisations recognise the enormity of the opportunity LEDs provide for slashing global CO2 emissions and are calling for a rapid global switch to LED lighting. The Climate Group, states that lighting accounts for a staggering 1,900 million tons of CO2 emissions per year—which is the equivalent to the CO2 emissions from 70 per cent of the world's passenger vehicles.
However, at this stage New Zealand is not following in the footsteps of countries like Australia and China in regulating the phase-out of incandescent bulbs. Consumers can still buy incandescent bulbs and needlessly waste energy.
For our part, Philips is going to begin phasing out the supply of our trade range of incandescent Softone bulbs to New Zealand electrical wholesalers from October 1. This will help to drive the switch to energy efficient lighting use among wholesalers and electricians, which will in turn flow through to households.
Alongside industry-led initiatives, in the absence of regulatory change, there is a huge responsibility on everyone to take the initiative and make the energy efficient switch anyway.

Manufacturers and suppliers of innovative electronic products.
Learn more