A day in the life of a Breezway Apptivate Control Unit User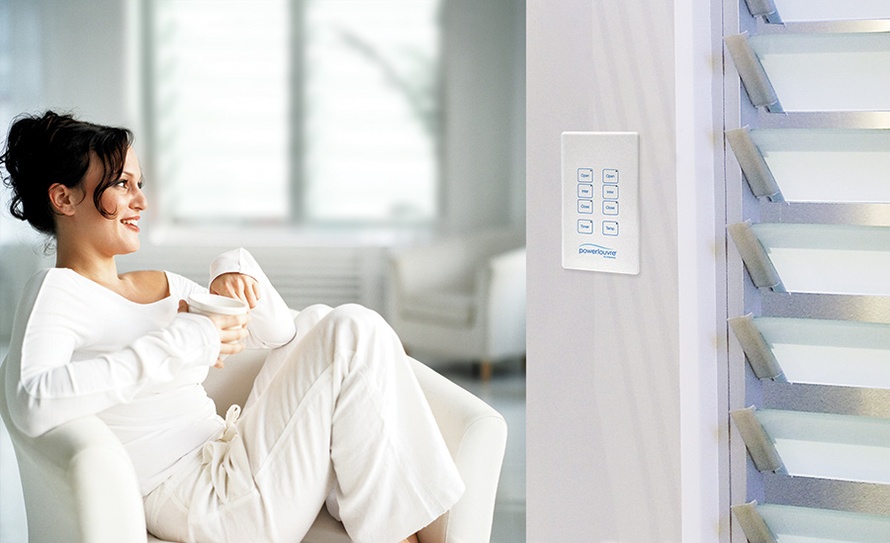 Imagine walking into a home that has been programmed to open up your Powerlouvre Windows and ventilate the house naturally with fresh air before arriving home from work…
After dinner, relax on the couch and operate your Powerlouvre Windows with a smartphone to keep your home feeling comfortable and healthy – it's a luxury anyone would love to have…
All this and more is now available with the new Powerlouvre™ Apptivate® Control Unit and Powerlouvre™ App – better yet, it is not a highly expensive home automation system!
It's also a fantastic way to upgrade your existing bell press switch.
Features include:
Touch sensitive wall switch
Single and dual channel models available
Automatic reponse to temperature and timer settings
Free download from the App Store or Google Play
Breezway has been designing and manufacturing louvre windows since the 1950's.
Learn more