A different post top luminaire from WE-EF - RMC320 LED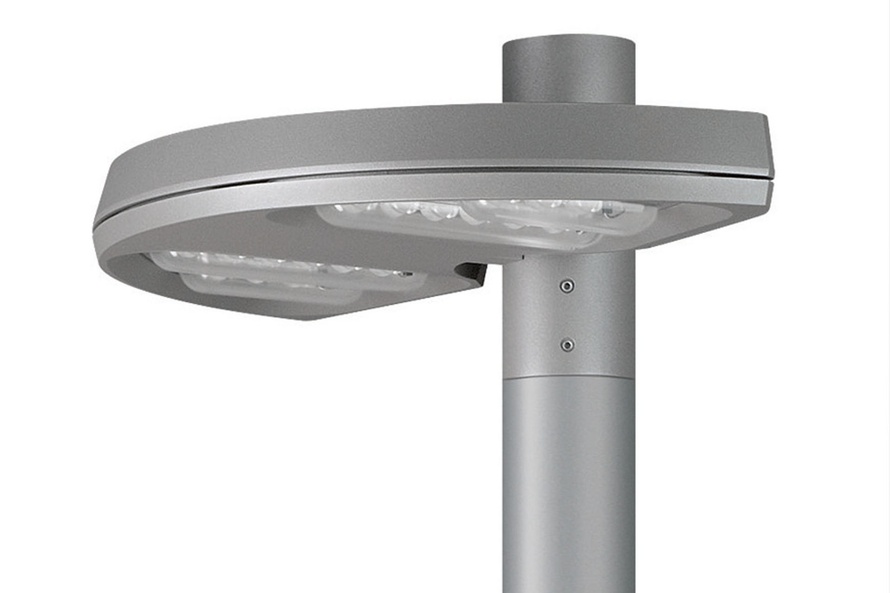 The RMC320 is a post top luminaire that shares the same features as the WE-EF range of LED street and area lighting luminaires. It is ideal for illuminating urban spaces – from public parks and pedestrian zones to bike paths and residential roads.

The RMC320 lens system provides a versatile choice of beam distributions depending on the lighting task: [S60], [S65] and [S70] for 'side throw' distribution; as well as [A60] and [R65] lenses for 'forward throw' distribution. The lens system is supported by WE-EF's OLC® One LED Concept with multi-layer technology.

The RMC320 is fitted with an 18-LED array. The luminaire features nominal ratings of up to 54 W, a luminous flux of up to 6179 lm and two colour temperatures (3000 K and 4000 K). As a result, the RMC320 represents a new direction in design for the WE-EF post top luminaire series.

With its slim appearance and a variety of mounting accessories, the RMC is an ideal solution for residential areas or historic urban settings.



Luminaires that provide effective and innovative solutions for architectural lighting challenges.
Learn more