Accoya® wood now available throughout New Zealand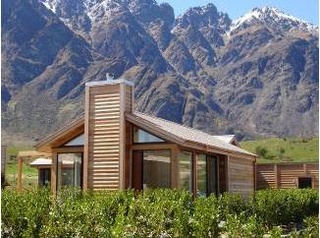 New New Zealand distributor appointed for the world's leading high technology wood.
Accsys Technologies, manufacturer of Accoya®, the world's leading high technology wood, are pleased to announce that Timspec, one of the larger timber importers in New Zealand, has been appointed as the exclusive New Zealand distributor for their products.
Timspec was established in 1990 as a wholesaler of specialty timbers and they import, export and wholesale a large range of timbers to joiners, furniture manufacturers, and builders supply merchants. Timbers stocked include species from North America, South America, Europe, Africa, South East Asia, Australia, and New Zealand's exotic and indigenous species. Timspec were the first major timber importer in NZ to be FSC and PEFC Chain-of-Custody certified and are leading the way in leading New Zealand in responsible timber procurement.
Created from sustainably sourced, fast growing softwood, the Accoya® non toxic production process creates a new durable, stable and beautiful product that matches or exceeds the durability, stability and beauty of the very best tropical hardwoods but at the same time has the very best environmental credentials.
Being high performance, sustainable and low maintenance, Accoya® is suitable for windows, doors, decking, cladding and glulam structural beams. This makes it ideal for use in the New Zealand timber market where there is growing demand for timber cladding and hardwood decking and where architects are requiring increasing design flexibility. When this is put in tandem with increasing concerns about environmental credentials, it is reassuring to know that Accoya® is helping to protect the world's precious hardwood resources. Accoya® is guaranteed for 50 years in exterior use and 25 years when used in the ground and this long life also provides an added benefit by helping to reduce carbon emissions.
In addition, given the growing concern about wood treated with CCA preservatives, the recent report from Scion Research and the New Zealand Forest Research Institute¹ is supportive of the durability of Accoya® as the reported long term tests show Accoya® is more resistant to decay than wood treated with CCA.
Chris Wiffen, Joint Owner of Timspec, said on the announcement of the new agreement "We are delighted to now have Accoya® wood available in New Zealand and are looking forward to adding it to the range of timbers available from Timspec locations across the country. Accoya® has great credentials and we are sure it will be in demand by both architects and builders over the coming months when word gets out about the wide range of applications and benefits of Accoya®."

Importer and exporter of wholesale timbers.
Learn more