Affordable sustainable homes now a reality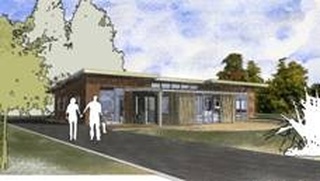 New Zealanders keen to build a fully sustainable home which is still affordable for the average family, or want a holiday home which has a low environmental impact, now have the perfect solution – the EKOKIT range of self-build modular homes launched this month.
Every EKOKIT features passive solar design which focuses on the occupants' comfort and health, and energy and water efficiency.
Niel de Jong, EKOKIT co-founder, says the major components of EKOKIT are delivered in a container, which minimises the number of site deliveries and construction waste. An online project management system and ongoing support is included, and EKOKIT homes must be built by a licensed building practitioner who has completed EKOKIT training.
This means the home owner is closely involved in the construction project, and has control over the finishing materials, as well as costs and timing of adding technologies such as solar hot water, solar power and rain water collection.
Architecturally designed sustainable homes aren't a realistic option for many Kiwi families who would like one says EKOKIT co-founder Jamie Harrington.
"We have worked hard to bring a product to the market which is stylish and contemporary, but still within an affordable price range for most."
Niel de Jong says there is a groundswell of New Zealanders who want to live more sustainably: "They are looking for options other than the damp and unhealthy homes many people in this country have lived in for decades. EKOKIT will be perfect for many families, and gives them the flexibility to add sustainable technology features as they can afford them in the future."
The range currently includes numerous different design plans, all named after native trees. They range from homes of three or more bedrooms, down to a one-bedroom 36 sq m minor dwelling.
For more details, please see ekokit.co.nz or call 0800 4 EKOKIT (0800 435 654).

Manufacturer of sustainable modular kitset homes.
Learn more
Head Office
Ekohome - South Island
76 Achilles Avenue
Nelson
Phone: 0800 435 ...
Head Office
Ekohome - North Island
1 Parau Street
Three Kings, Auckland
Phone: 09 629 3...