Art in the Dark winners to switch on their creativity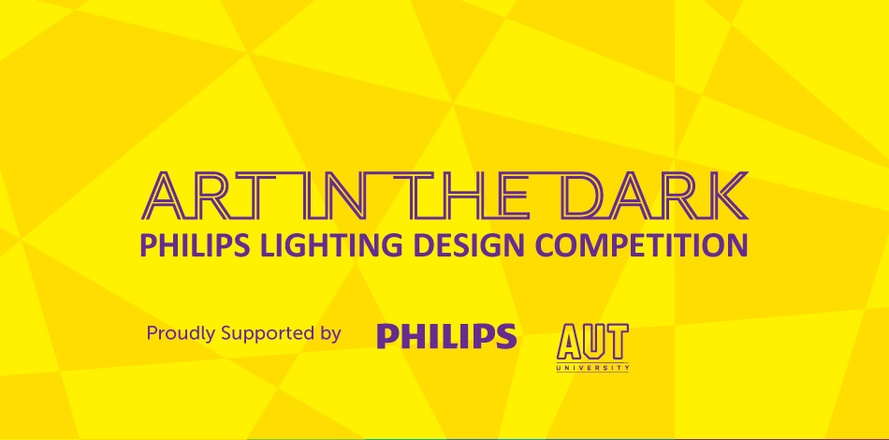 Auckland, New Zealand – The top three winners of Philips Lighting's Art in the Dark 2012 competition have been announced. Art in the Dark is Auckland's premiere free, community light art event which will be held in Ponsonby's Western Park on the evenings of Friday 9 and Saturday 10 November.
The competition, sponsored by Philips Lighting with support from AUT, gives all tertiary students in New Zealand the opportunity to design a light installation using Philips Lighting's LED products, including energy-efficient LED light bulbs and luminaires. The three winners receive Philips lighting products up to the value of $2500 each to create an installation based on their winning designs for display at Art in the Dark.
"Philips Lighting is pleased to support Art in the Dark as a way of encouraging creativity in lighting design. LED lighting opens up so many new possibilities for creative thinking and design, so this is an opportunity for the designers of the future to experiment and see what light can do," says David Procter of Philips Lighting.
Entries are judged on imagination and/or artistic concept, environmental friendliness, innovative use of Philips energy-efficient light bulbs and production feasibility. The top three equally placed winners of Art in the Dark 2012 are:
Out of the Dark (Angus Muir and Alexandra Heaney) in collaboration with James Pendergrast
Nicholas O'Rourke and Sophy Leang
Jae Hyeon Seong
All of the winners are AUT students or alumni. Angus Muir and Alexandra Heaney have recently completed their Masters of Architechture, while James Pendergrast, Nicholas O'Rourke, Sophy Leang and Jae Hyeon Seong are currently completing a Spatial Design Degree.
During the display of the winners' designs at Art in the Dark 2012 the public will be able to vote on their favourite installation, with the overall winner receiving a Philips prize pack valued at $1000.
"Art in the Dark has become a platform for bright Kiwi minds to show-off their talents, and a chance for the community to get involved in the art world from the comfort of their city's own backyard. The end results are always spectacular," says Celia Harrison, Creative Director, Art in the Dark.
Details about the winners' installations are in the attached appendix. For more information about Art in the Dark, visit www.artinthedark.co.nz

Manufacturers and suppliers of innovative electronic products.
Learn more