Artcoustic launch new Modular Satellite speaker system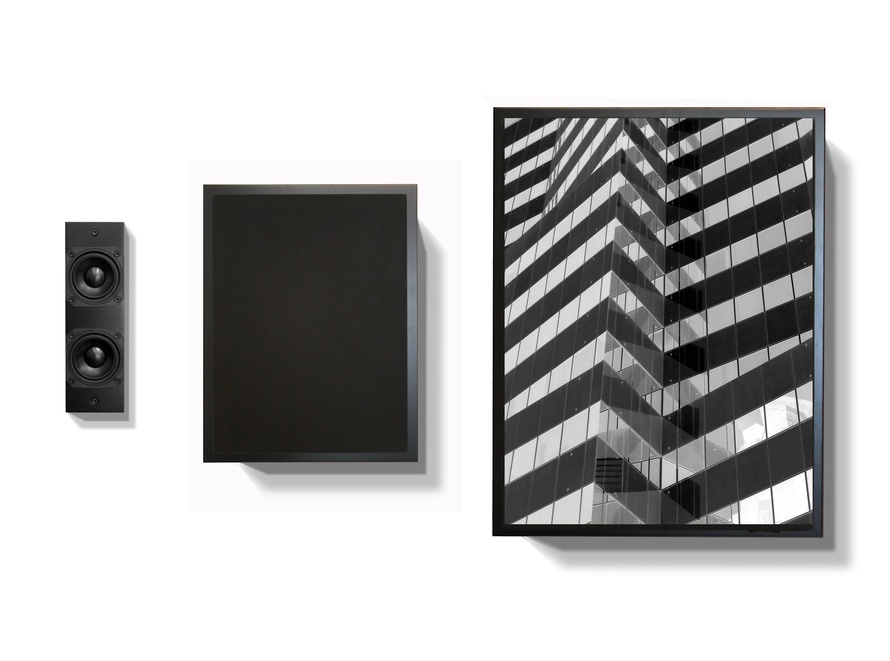 ONE SPEAKER, ENDLESS OPTIONS
Artcoustic launch their brand new range at this year's CEDIA Home Technology Event. The new Modular system features just 4 models, but Artcoustic's typically innovative design brings endless options to the range.
The Modular Satellite is the smallest and most affordable speaker Artcoustic has ever produced and at just H250mm x W78mm x D52mm it is perfectly suited to ever thinner on wall LED and LCD screens. The Modular Range also includes an LCR/centre speaker to match, a high performance subwoofer, as well as a complete 5 channel sound bar.
The standard Match system screen are available, but for the client to add more interesting design elements, the stand alone Modular Satellite can be upgraded with oversized baffles and printed designs to ensure they suit any system and any interior design. Just choose the size and design, and your Modular cinema system is perfect for your living space. Performance is assured with very high end 3.5" full range drive units, and a proprietary long throw 10" bass unit in the new subwoofer design.
Additional to the Modular Range, Artcoustic will also be launching a dramatic upgrade to their subwoofer range, including the popular Panel Subwoofer and Spitfire Subwoofer. New models also come in, including the unique Linax Subwoofer. This significant upgrade is made possible with the brand new in house designed Artcoustic high end long through 10" bass unit. These new models make it far easier to specify the correct performance subwoofer for a system, rather than just what you can get away with.
All these new models will be on Stand C10 at CEDIA UK, 15th of June -17th of June

Manufacturer and designer of artistic home audio systems.
Learn more