Aurecon assists in design of container rugby clubrooms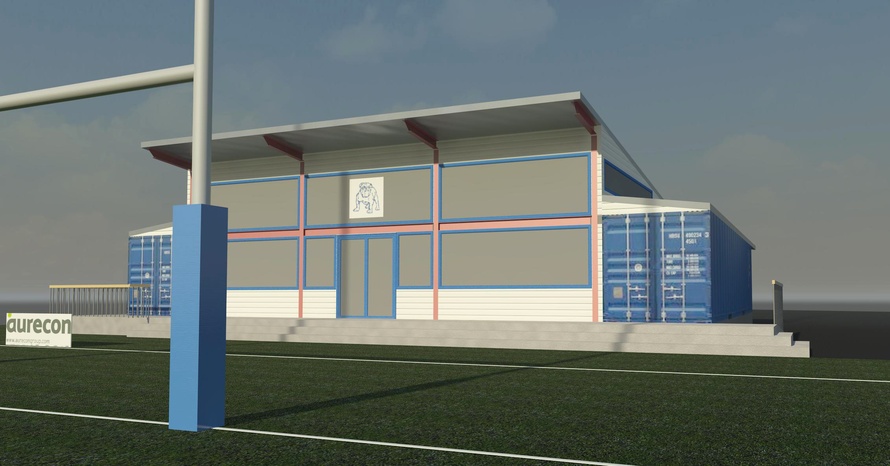 Aurecon has played a significant part in helping the Kaiapoi Northern Bulldogs Rugby League Club prepare for the building of its new "container" clubrooms on the outskirts of Christchurch.
The old clubrooms, which were destroyed in the February 2011, earthquakes, will be replaced with a 240sq ft building with a capacity to hold 230 people. It will feature three 40 ft containers with an overarching mono roof and glass front for viewing. Work on the foundations is expected to begin shortly.
Llew Timpson, president of the Northern Bulldogs Rugby League Club, said that Aurecon's contribution was one of the most significant amongst the several businesses that have helped the club.
"There were many people and businesses who contributed to make this happen, especially March Construction, who helped pull down the old clubrooms, and Aurecon, who did a geotechnical assessment of the land and also worked on the structural design of the clubrooms. I believe the Aurecon work saved us about $25,000.
"We are hopeful that we might have the clubrooms open for the start of the 2014 season. This year we are likely to be fielding 14 teams, four seniors and 10 juniors, so it will be great to have new clubrooms for everyone to enjoy when they open," he said. Northern Bulldogs have an extremely large community following which has grown since the September-February quakes.
Aurecon civil draftsman Reon Tiweka, who played for the club and still keeps an active interest in its activities, was involved in the design of the new clubrooms.
"The design philosophy is to provide a temporary building to cater for the club rooms. The building is intended to be in use for a three-year period. A geotechnical investigation was carried out which recommended the use of shallow pad foundations for the temporary structure. The 40ft shipping containers are to be supported on a perimeter footing with the main floor constructed using timber flooring and bearers supported on timber piles. The front façade and roof structure are to be supported on a braced steel frame. The bracing distributes the lateral loads to the containers and subsequently the foundations.
"By tapping into Aurecon's community involvement scheme, myself and structural engineer Deborah Hegarty were able to put time and expertise into this project at no cost to the club. Because I once played for the club I was able to incorporate some of the "old style" aspects that I remembered so fondly such as a stage and dance floor.
"The back container will be for the bar and kitchen, one of the side containers for storage and the other will be an integral part of the entertainment area," he said.
Contact details:
Wendy Byrne, Marketing and Communications Manager
T +64 9 523 8649 M: +64 21 755 924
E wendy.byrne@aurecongroup.com

Provides global engineering, management and specialist technical services to government and private sector clients.
Learn more