Aurecon cadetship likely to expand to other tribes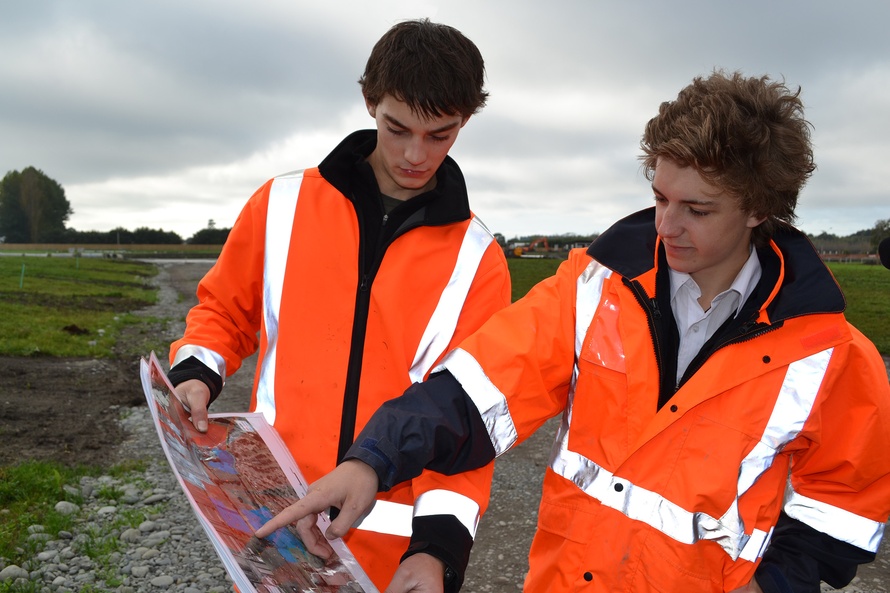 Such has been the success of the cadetship programme between Aurecon and the South Island Ngāi Tahu tribe, that Aurecon is looking to increase the number of cadets it takes on board during the next financial year as well as investigating the establishment of the programme with other New Zealand tribes.
The brainchild of Neil Barr, Manager of the Australian/New Zealand Aurecon offices, the cadetship's vision is to provide meaningful career opportunities for young Maori. Aurecon provides engineering, management and specialist technical services for public and private sector clients globally with an office network extending across 25 countries.
Barr, who remembers the challenges for young people he faced during his upbringing in the UK, said that the most economically beneficial untapped natural resource that New Zealand has sits between the ears of its young people.
"I am personally very much aware that breaking the cycle of generational hardship is incredibly difficult but being able to successfully tap that well of talent is worth the challenge. Youth unemployment rates are significant and we all owe it to our future generations to try harder. There is a wealth of talent out there that is not being used to the full potential.
"Existing cadetships were very much geared at the lower social economic spectrum with jobs like manual labour on offer. I'm not knocking that, I worked as a labourer myself after leaving Uni unemployed, and it does provides skills and training that otherwise weren't there. But more professional opportunities could be provided for teenagers if we as a business society wanted to provide them" he said.
As there was no precedent for this type of partnership, careful planning went into the Memorandum of Understanding to ensure that such a long-term relationship had real value, from an educational as well as cultural and lifeskills perspective. The Christchurch Polytechnic Institute of Technology was included from the start.
"A big component of our programme was driving the importance of basic work skills like getting up on time and being proud of doing a good job, a grounding for what it means to be a professional and a passion for the industry," he said.
Aurecon Talent Development Manager, Paul Gardner said that discussions were held within Aurecon on how cadets' study leave would be managed within the team and the potential impact on project workload.
"Meetings were held between the various unit managers to ensure consistency in approach so that each cadet had a similar learning experience. Our responsibility for pastoral care is more than just 9 to 5 work," he said.
After a selection process involving several interviews, Dunedin's Antony Gray and Christchurch's Josh Mitchell were selected and have both been at Aurecon's Christchurch office for a few months.
Both 18-year-olds are extremely grateful for the opportunities they have received and the support they have been given in starting out on such exciting careers, Josh as a cadet Geotechnical Engineering Technician and Antony as a Cadet Drafter. Both have now enrolled on their New Zealand Diploma of Engineering with Josh's weekly workload involving 20 hours at Polytechnic and 32 hours at Aurecon and Antony's replicating that as his polytechnic study intensifies.
Antony, who had to change cities to undertake his new job having been educated at Dunedin's Bayfield High School, is private boarding with a family he knew from Dunedin and slowly turning Christchurch into his home.
"Aurecon is such an awesome place to work and I am trying to play a bit of volleyball and some basketball and that is helping me get to know more people, but now that I am undertaking the same Polytechnic course as Josh I'm not sure I will have much spare time."
Josh started at Aurecon straight after finishing school in November, having originally been at Shirley Boys High School and then moved to Ellesmere College post the earthquakes and damage to the school.
"It's a privilege to get this opportunity and I know what a huge difference it has already made in getting me started on a career," he said. Monday's are the most challenging day for Josh with 12 hours of classes at Polytechnic.
Sir Mark Solomon, chairman of Te Rūnanga o Ngāi Tahu, said that the cadetship creates a significant opportunity for Ngāi Tahu to contribute to the earthquake recovery and gain a meaningful career in a professional field.
"Aurecon has a strong relationship with Ngāi Tahu Property, so this partnership further leverages iwi commercial relationships to create employment opportunities for iwi members whilst also building iwi technical expertise to assist Ngāi Tahu Property in future developments.
"I must commend Neil Barr for his drive in creating this opportunity, not only for Ngāi Tahu, but if his plans for the other tribes in New Zealand come to fruition, for them as well," he said.
Wendy Byrne
Marketing and Communications Manager
T +64 9 523 8649 F +64 9 524 7815 M: +64 21 755 924

Provides global engineering, management and specialist technical services to government and private sector clients.
Learn more