BMW Group entries use energy wisely to claim green victory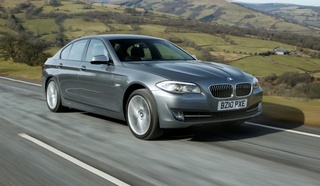 BMW Group New Zealand has been recognized as having the first-equal greenest fleet of vehicles in the 2010 AA EnergyWise Rally, tying with Toyota in terms of CO2 emission class wins.
BMW was also the clear winner amongst the prestige brands, outperforming its competition in both environmental and cost per kilometre figures.
The most environmentally considerate fleet of diesel vehicles in the rally was also supplied by BMW Group, achieving an average CO2 figure of 123.74 grams a kilometre, almost 17 grams better than the next best marquee. The MINI Cooper D and BMW 520d topped their respective classes and the 320d claimed second place in its class.
"BMW Group vehicles provide a driving experience like no other and as proved in the rally, this isn't at the expense of the environment," said the Managing Director of BMW Group New Zealand, Mark Gilbert.
"As a company, BMW focuses on sustainability and these results are testament to this dedication."
BMW Group submitted four entries and achieved one category win, one class win and a second place. The MINI Cooper D accomplished victory as the most fuel efficient diesel vehicle overall and the BMW 520d won the large car class. The 320d was awarded second in the medium class.
Most impressively, the MINI Cooper D used the least amount of any fuel type of all 49 entrants, consuming a paltry 74.53 litres over the 1763km route (an average of 4.227 litres per 100km). This was almost four litres less than its closest competitor, eclipsing even the hybrids in the field.
"The event is particularly insightful as it demonstrates BMW and MINI are capable of building vehicles which are efficient without compromising true driving dynamics," said Mr Gilbert.
"However, it has once again displayed the inequalities associated with road user charges applied to diesel vehicles. The MINI used the least amount of diesel but it was penalized with the same amount of RUC's as large lifestyle and commercial vehicles.
"Diesel vehicles produce considerably fewer emissions compared with petrol variants, so it almost defies belief that motorists are effectively discouraged from using it as a fuel source and it is time to find a solution to encourage greater uptake of diesel."
The winning MINI Cooper D, driven by husband and wife team Mark and Jill Cooper, will be on display at MINI Garage at 130 Ponsonby Rd until the end of October.