Call for entries 2012 for the best design experience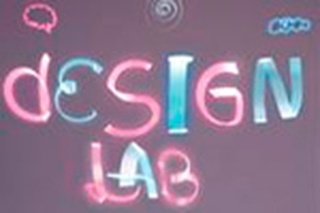 Electrolux Design Lab's 10th Anniversary challenge to design students is a theme that stimulates all senses.
Electrolux Design Lab 2012 is a global annual design competition inviting students and recent graduates of industrial design to compete for a six-month paid internship and prize money by submitting ideas that focus on the sensory experience of home appliances. This year the jury will also take special note of the aesthetic qualities of the concept and the way textures and surface materials have been used.
Electrolux is proud to give young New Zealand talent the opportunity to showcase their design skills on the world stage and to have their designs critiqued by a panel of industry leaders. Last year New Zealand made its mark in the global competition with the 'bouncing ball' style blender or "Smoobo" conceived by 20-year-old Massey University industrial design student Rosanne de Bruin. De Bruin's Smoobo design came third in the 2011 Electrolux Design Lab student contest where she competed against an amazing 1300 entries from 50 countries.
"The design talent we have in New Zealand is outstanding and Rosanne's achievement was a great result. Electrolux is encouraging other young New Zealanders to take part and we are proud to announce that all designers who make it to the top eight instantly receive $1,000 for their efforts," said Lyndon Craig, Asia Pacific Design Manager for Electrolux.
"The Electrolux Design Lab competition continues to allow young designers to test themselves and gain valuable insight into the world of commercial product design and Electrolux is proud to be able to support upcoming local talent, such as Roseanne."
Brief: Design Experience As demonstrated in the Cube by Electrolux, the world of professional cooking is all about the experience. It's not about achieving the perfect inner temperature of a steak for the sake of science or performance. It's more about creating the best possible experience for your guests. The driving force behind the experience is the union of intuitive and innovative appliances, with the vision of the chef using the best ingredients available.
The brief for Electrolux Design Lab 2012 asks design students to draw inspiration from professional experts (chefs, architects, interior designers, hotel designers etc.) and design home appliances that will provide a better sensory experience. It might be through state of the art technology or through a clever blend of textures and surfaces.
Entrants will also need to consider the heritage of Electrolux. Submissions should reflect Scandinavian Design values by being sensitive to the environment, providing intuitive ease of use and aesthetic appeal.
Autumn finals in Europe Eight finalists will be invited to participate at the final event, autumn of 2012 in a mystery European destination. Here they will present their individual concept to a jury of expert designers who will consider entries based on intuitive design, innovation, aesthetic qualities and consumer insight. First prize is a six-month paid internship at an Electrolux Global Design Centre and 5,000 Euros. A second prize of 3,000 Euros and third prize of 2,000 Euros are also up for grabs.
Deadline for entries is Friday June 1, 2012 via the Electrolux Design Lab website: www.electrolux.com/designlab
To view Roseanne De Bruin's Smoobo design visit: http://www.youtube.com/watch?v=48WN7nQdusk