Calling all beautiful minds with a talent for colour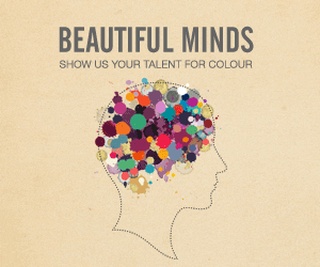 Entries for the 2012 Dulux Colour Awards open with a New Zealand judge (Jeff Fearon) appointed for the first time
New Zealand architects, designers and students are invited to demonstrate their innovative and inspiring use of colour by entering the 2012 Dulux Colour Awards.
The Dulux Colour Awards will be announced in late March in Melbourne and for the first time a New Zealander, award-winning Auckland architect, Jeff Fearon, has been selected to be an awards judge. Joining him on the 2012 judging panel are Peter Maddison, architect and host of Grand Designs Australia, Kim Chadwick from Colourways and Lucy Feagins, prominent Australian interior designer/stylist.
Jeff Fearon said he was delighted to be invited to be on the judging panel of the prestigious awards and said he was looking forward to seeing a range of work "that declares colour as the key component of its design."
"The accurate and sophisticated use of colour is absolutely essential to the success of any design project, and I think, to its longevity," said Jeff Fearon. Gretchen Flynn, Dulux New Zealand colour expert, is on the first round judging panel and said the awards were about acknowledging the 'beautiful minds' of the industry by awarding not only the creative application, but also the strategic use of colour.
"Colour is a fundamental piece in the design puzzle, and this year, we're encouraging New Zealand architects, designers and students to push the envelope even further and explore new avenues and expressions of colour. The Dulux Colour Awards are a great opportunity for New Zealand professionals to benchmark their work against the best in Australasia," said Gretchen Flynn.
Adding a new dynamic for entrants, the 2012 Dulux Colour Awards expands from six to eight categories, with the previous Residential Interior and Exterior Awards divided into four new categories: Single Residential Interior, Multi Residential Interior, Single Residential Exterior and Multi Residential Exterior.
These will join the Commercial Exterior, Commercial Interior, Sustainable Interior and Student categories.
Aside from the high profile acknowledgment that comes from winning one of Australasia's most acclaimed industry accolades, each category winner will receive AU$1,500 in prize money and a trophy. All entries will also have the chance to walk away with the coveted Grand Prix award, receiving AU$2,000, a trophy plus a trip to an international design fair.
Melbourne-based architecture firm Elenberg Fraser showcased breathtaking use of colour in the A'Beckett Tower to take out the 2011 Dulux Colour Awards Grand Prix and Residential Exterior categories.
Jeff Fearon said he hoped that there will be a strong showing of New Zealand entrants in the 2012 Dulux Colour Awards, and also said that he is determined to bring a New Zealand perspective to the judging panel.
"The light is different here, and the external environment, whether urban or landscape, is hugely influential on how colour is used by New Zealand designers and architects."
Entries for all eight categories are open now until 10 February 2012. Information on the 2012 Dulux Colour Awards and details on how to enter can be found at www.dulux.co.nz/colourawards
The 2012 Dulux Colour Awards winners will be announced at a gala function in Melbourne on March 28, 2012.
FAST FACTS
The 2012 Dulux Colour Awards is now accepting entries across eight categories: • Commercial Interior • Commercial Exterior • Single Residential Interior • Multi Residential Interior • Single Residential Exterior • Multi Residential Exterior • Sustainable Interior • Student
All category winners, excluding the Student category also stand the chance of being named the 2012 Dulux Colour Awards Grand Prix winner.
How to enter: Visit www.dulux.co.nz/colourawards for terms, conditions and entry requirements.
Entry is open to: Architects; Designers; Interior Designers; Colour Consultants; Students of Architecture and Interior Design.
Entries close on February 10, 2012. Finalists will be announced on February 23, 2012 and winners announced on March 28, 2012.
Prizes: All category prize winners (excluding student): AUD$1,500 cash prize and trophy; Student: AUD$1,000 cash prize and trophy, plus the opportunity to produce their own limited edition colour palette as part of Designers for Dulux programme
Grand Prix: AUD$2,000 plus business class airfare and accommodation to an international design fair
About Jeff Fearon
Jeff Fearon was born in New Zealand and moved to Australia with his family in 1988. He attended the University of Queensland, graduating with first class honours in architecture, before returning to New Zealand to set up an architectural practice with partner, Tim Hay in 1998. The practice now has a team of 15 and is engaged in a diverse range of architecture, including coastal, urban, rural, lakeside and alpine projects. Fearon Hay has a reputation for distinctive residential architecture, but also has a strong commercial portfolio. Current projects include a reworking" of the late 19th century Imperial Building bordering Queen St and Fort Lane, and a new hotel in Auckland's burgeoning Wynyard Quarter (the hotel project is in conjunction with Peddle Thorp). The practice has won a slew of awards, including the New Zealand Institute of Architects International Architecture Award in 2011, for their Tribeca Loft in New York, and the Stringer (Supreme) award for spatial design in the 2009 Best Awards, organised by the Designers Institute of New Zealand, for their design of the Wintergarden in the Northern Club. Fearon Hay's design for a house on Great Barrier Island was featured in the 50 years of Record Houses in US publication, Architectural Record.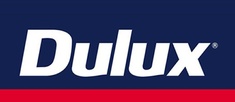 Dulux New Zealand products