Canon's EYEcon returns for 2011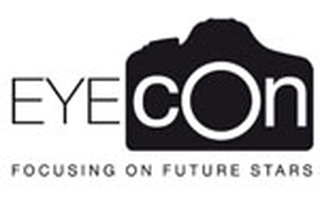 Attracts top photographers as mentors
Entries are now open for New Zealand's most talented emerging photographers in the 2011 Canon EYEcon photographic competition.
Canon EYEcon 2011 will give tertiary photography students and apprentice photographers the chance to win an enviable prize pack of Canon product and cash as well as the unique opportunity to gain experience, insight and inspiration by spending a day with three of the country's top photographers: Chris Sisarich, Hannah Johnston and Johannes van Kan.
Rochelle Mora, Brand Manager – Imaging, Canon New Zealand says the winner of this year's EYEcon competition will have a learning experience like no other.
"Canon EYEcon 2011 reflects Canon's commitment to develop photographers through innovation and industry support which is mirrored in the competition's theme of self-discovery and growth.
"This competition encourages our up-and-coming talent to explore their inspiration and who they are as a photographer, with the winner receiving an experience that will literally shape their career," says Mora. Chris Sisarich is acclaimed for his commercial images, working predominantly off-shore his cinematic style, acute sense of light and the environment play a strong part in his automotive, landscape and lifestyle portfolios. Sisarich has recently exhibited in New York and won "The Curator" competition run by leading American magazine Photo District News (PDN).
Recent clients include Tourism New Zealand, Lexus Europe, Subaru Australia and Tourism Egypt. Sisarich is also photographer of choice for Air New Zealand and known for his role as judge and photographer on New Zealand's Next Top Model.
Hannah Johnston is one of only a couple of photojournalists in New Zealand working for the major international photography agency Getty Images, her career has taken her to sports events around the world. Johnston covers the news and entertainment and is renowned as the pro sports shooter.
While her portfolio features work from the Paralympic and Commonwealth Games and sports of every code, our nation's passion for Rugby sees Johnston on the sidelines for close to ten months of the year. Johnston's imagery has featured in many leading media outlets including The Sydney Morning Herald, the BBC and TIME Magazine and has gone on to win several awards including honors from PANPA and TP McLean National Sports Journalism Awards.
Johannes van Kan, of MODA FOTOGRAFICA, is a multi award winning wedding and people photographer. He is known throughout the industry for his ability to capture the emotion and the story of the subject in each of his stunning images. "There is a unique magic in being able to photograph people and their feelings," he says.
He's not only photographed weddings and portraits across New Zealand but also in Colorado, Miami, Perth, London, Barcelona, Malaysia, Vanuatu and Fiji. Johannes and his wife Jo Grams run MODA FOTOGRAFICA, jointly they have taken out awards every year since 2004 in categories such as Wedding Photographer of the Year and Wedding Album of the Year. Mora says they are absolutely thrilled that Chris, Hannah and Johannes have agreed to be involved in EYEcon and mentor the winner. "With three such well established photographers, all with different specialities and distinct styles, the 2011 EYEcon winner will gain invaluable knowledge to take with them through the rest of their photographic career," she says.
As well as the experience day with the Canon mentors, the overall winner of the competition will receive $4000 Canon dollars, a Canon PIXMA Pro 9500 Mark II Printer, $1000 cash, an A2 large format print of their choice and a year's membership with NZIPP and AIPA.
Judges will be looking for a strong combination of creativity, originality, print quality and technical ability across the entire portfolio.
"Importantly, the work must convey a sense of vision. We see many photographers with great technical expertise, but EYEcon is all about combining this expertise with the ability to think laterally to capture the perfect shot," concludes Mora.
The competition is open to tertiary institutions and industry nationwide. All students studying photography and assistant (apprentice) photographers are eligible to enter.
For important enrolment criteria and key dates visit www.canon.co.nz/EYEcon
Provides imaging solutions for commercial and residential markets.
Learn more