Canon's EYEcon attracts top photographers as mentors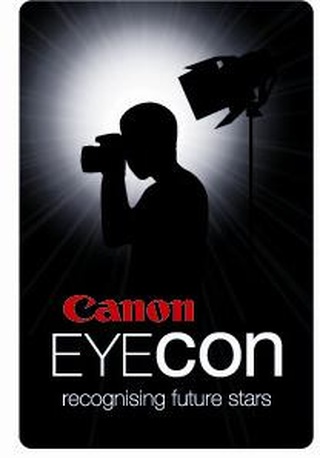 Two of the country's most prominent photographers have been named as the first of four mentors for the Canon EYEcon 2010 photographic competition.
Lauretta Goode and Peter Meecham are highly recognised in their espective fields of photography and are winners of numerous New Zealand awards.
Canon EYEcon 2010 offers tertiary level photography students and apprentice photographers the chance at the country's largest prize pool for young photographers.
The overall winner of the EYEcon competition will have a once in a lifetime experience, spending a full day on location with Goode and Meecham and two other acclaimed photographers to be announced at a later date.
Rochelle Mora, Brand Manager - Imaging, Consumer Activities at Canon New Zealand said they are absolutely thrilled that Lauretta and Peter have agreed to be involved in EYEcon and mentor the winner.
"This is an incredible opportunity for the winner to be able to learn from renowned photographers. Not only that, the winner also gets to share in the country's largest prize pool of cash and Canon products."Lauretta Goode is undoubtedly one of the most recognisable names when it comes to wedding photography, with her work capturing some of the most important moments in people's lives. The stunning post production and printing Lauretta puts into a range of custom designed albums produce works of art, winning NZIPP awards every year from 2005 to 2009.
Lauretta graduated with a bachelor of media arts majoring in photography and after working at the Waikato Times as a photographer she launched her own company to enter the world of weddings. Now a qualified master photographer of the NZIPP Lauretta is excited to be involved both as a judge and a mentor of EYEcon and thinks that an experience like this will leave a lasting impression on an aspiring photographer.
Peter Meecham's career as a press photographer has seen him working for many of New Zealand's major newspapers, from The Otago Daily Times and The Press to The New Zealand Herald. Starting a cadetship at the age of 17, Peter taught himself the art of photography and learnt from those around him, drawing inspiration from greats such as Ross Land, Barry Harcourt and Tim Clayton.
Currently the director of photography for Fairfax Media, Peter has amounted a collection of awards with over 15 Qantas Media Awards including Best Junior and Senior Photographer and twice winning Picture of the Year. Peter's passion for sports is apparent, having shot three Olympic Games and several All Black tours including the 2007 Rugby World Cup. Peter says the opportunity
EYEcon presents will give the one lucky individual an outstanding insight into the industry. Rochelle Mora says Canon is committed to encouraging young Kiwi photographers through development and innovation and Canon EYEcon reflects this with its theme of self discovery and growth.
"The winner will receive an experience that will shape their career. This competition encourages our up-and-coming talent to explore their inspiration and who they are as a photographer. "Judges will be looking for a strong combination of creativity, originality and technical ability across the entire portfolio, however these are not the only criteria. Importantly, the work must convey a sense of vision," concludes Mora.
The competition is open nationwide to tertiary institutions and industry. All students studying photography and assistant (apprentice) photographers are eligible to enter.
For important enrolment criteria and key dates visit click here
Provides imaging solutions for commercial and residential markets.
Learn more