Child Care Centre takes sustainability to new ground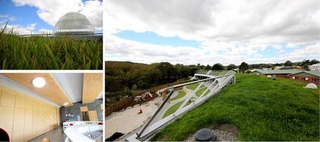 Long-listed for the prestigious 2010 World Architecture News Awards Education Sector, Ngati Hine Child Care Centre (Kawakawa, Northland) takes the concept of 'naturally sustainable' to a whole new ground.
The building is literally built into the natural landscape, creating a homogenous design that is not only sustainable but represents the cultural icons of Ngati Hine without resorting to the traditional model of a western building decorated with Maori carvings.
The concept for the building is based on the Maori tradition that all life is born from the womb of Papatūānuku (earth mother).
The design is conceived by shaping the land into a womb-like form, with the building forming just like a baby within; the building literally grows out of the land (the word for land in Maori also means placenta).
The design has been submitted for a Green Star rating and is expected to achieve a high five star. Products used:
Keeping with the flow of natural and sustainable resources, the Solatube Daylighting System was chosen to light the interior of the building.
Proven performance of minimal heat gain and heat loss while still providing a clear efficient light through out the day, the units low enviromental impact made the perfect fit for this project.
8 x Solatube 750DS Open Ceiling Daylighting Systems were installed throughout the building to light classrooms.
2 x Solatube 290DS Daylighting Systems installed into the reception and office, incorporated into a hanging light feature.
1 x VS3004 HomeTech Ventilation unit installed into changing and sleeping areas.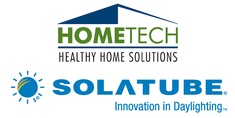 Suppliers of daylighting, condensation, heating and attic stair solutions.
Learn more