Christchurch draft Plan hindering rebuild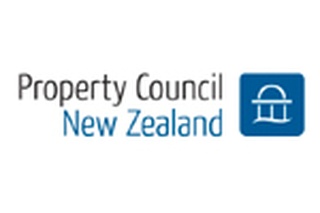 Christchurch City Council's 'restrictive' draft Central City Plan is undermining the Canterbury business community's efforts to rebuild, warns Property Council in a submission to the Canterbury Earthquake Recovery Authority.
Commenting on the draft Central City Plan, Property Council argues significant amendments are required to restore confidence among the commercial property investment community.
Property Council South Island Branch President Graeme McDonald said the Plan fails to acknowledge the key challenges facing existing owners of commercial property in Christchurch, while placing increasing conditions on the construction of new buildings.
"The current draft Plan includes ideological restrictions on building height, placement, floor area and parking needs, favouring a 'green' city over an economically viable city.
"There is insufficient incentive for property owners to rebuild or reinvest back into the CBD. The local economy will be severely at risk if capital exits the Canterbury region altogether, hindering the rebuild efforts even further."
Going against advice from an Inland Revenue and Treasury issues paper on tax depreciation, released in 2004, the New Zealand Government moved to deny depreciation deductibility on buildings from the 2011-12 income tax year.
"The inclusion of commercial, industrial and retail properties in the Government's tax depreciation policy is another factor significantly discouraging Canterbury's recovery.
"Removing depreciation deductibility is a direct cost to business. It will impact on the quality of infrastructure due to low incentives to reinvest, or force higher rents for businesses as landlords look to recover lost tax deductions.
"Changes are needed to tax treatment to bring New Zealand back into line with our OECD trading partners, including Australia, Germany, Japan and the United States, allowing Christchurch to once again become an attractive investment opportunity on the international stage."

Represent all forms of commercial property and property investment in New Zealand.
Learn more
Head Office
Property Council New Zealand
Level 4, Gosling Chapman Tower
51-53 Shortland Street
Auckland
Phone: 09 373 3...