Cite now stocks jewellery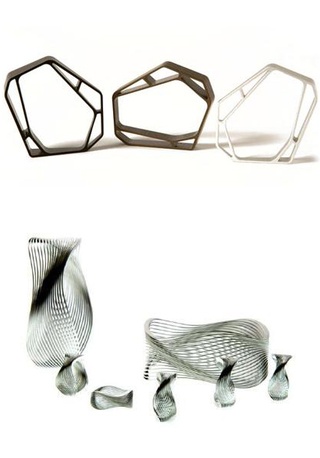 Cite now stocks designer jewellery pieces.
The Eve bracelets (pictured top, right) are designed for Gallery Pascale in Stockholm by swedish design group CKR. The bracelets are crafted from extruded aluminium, randomly cut and subsequently coated in either black, silver or bronze. As a result of the manufacturing process every Eve Bracelet is unique. Awarded the 2008 Design S Swedish Design Award, Eve Bracelets are very much what most traditional bracelets aren't – unique items of sculptural beauty.  For more information please click here.
The Sorya bracelet and ring (pictured bottom, right) are from the Queens and Kings Collection by Arik Levy.  Named after the wife of an Ottoman sultan, the gorgeous curved and flowing shape of the Soraya bracelets and rings are made of mirror polished stainless steel coated with titanium for added strength and shine to its flexible wavy bands. Soraya is produced in France by a highly specialised process.  For more information on the designer please click here.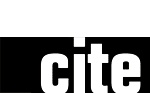 Supplier of designer furniture and accessories for residential and commercial sectors.
Learn more