Colourways New Zealand Half Day Trend Forecast workshop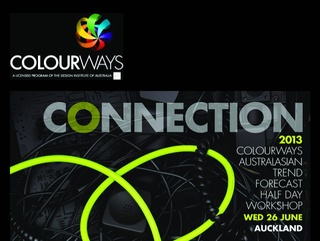 Colourways is delighted to announce the New Zealand Half Day Trend Forecast Workshop.
Wednesday 26 June
1.30pm - 5.30pm
Blum Showroom
621 Rosebank Road
Avondale, Auckland 1026
Join us for an afternoon of International Trend Reports and New Zealand's Trend Forecast Workshop. The results will be combined with the Melbourne Workshop and published as the Australiasian Trend Forecast Findings later in the year.
This event is only available to Colourways Members. Tickets are strictly limited so register your place and book your ticket by emailing Colourways today.
Cost
Attendance for Colourways Members: $90
Attendance + Forecast Findings Kit: $440
Membership + Attendance + Forecast Findings Kit $835
Premium Members are complimentary
All prices quoted in AUD
The Workshop Information sheet and all the preparation details will be forwarded to you directly following your registration.
Come visit Colourways
The excitment is building for buildnz | designex 23 - 25 June 2013 at the ASB Showgrounds, Auckland. The Colourways team will be at the GIB ReadyLock stand ready to chat about all the latest trends in colour, materials and finishes.
We look forward to seeing you on Wednesday 26 and in the meantime, please feel free to contact me directly at kim@colourways.com.au
Kim Chadwick
Colourways Managing Consultant.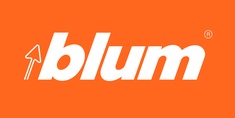 International furniture fittings manufacturer based in Hoechst.
Learn more
Head Office
Blum New Zealand
621 Rosebank Road
Avondale, Auckland, 1026
Phone: 09 820 5...
Head Office
Blum New Zealand
27 Dalziel Place
Woolston, Christchurch, Christchurch, 8241
Phone: 03 379 4...
Blum New Zealand products