Combining classic elegance and outstanding optical performance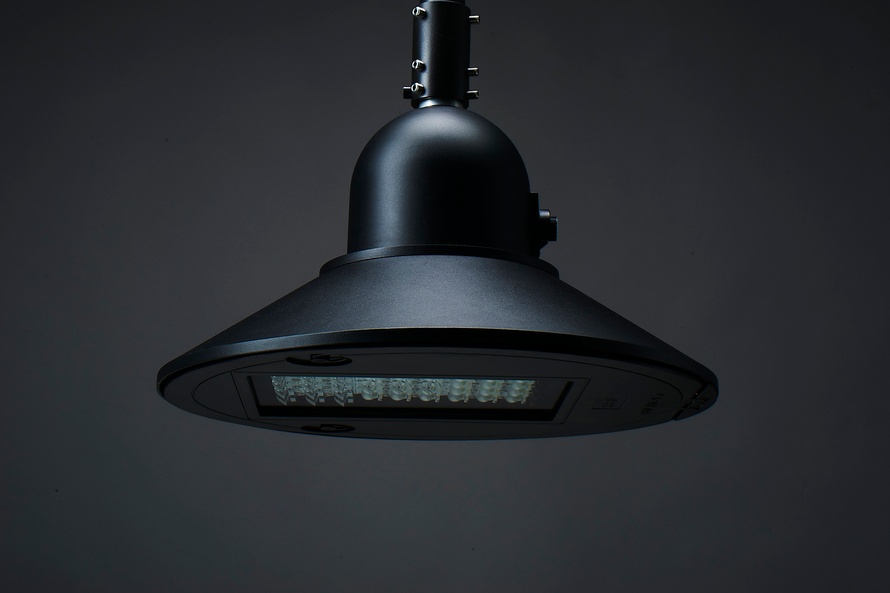 The ASP530 LED product is a WE-EF 'bell-shaped' luminaire, originally designed for use with conventional lamp technology combined with a reflector. In 2012, as part of the 'LED revolution' in the exterior lighting market, the ASP530 luminaire was converted to LED technology by using the patented WE-EF 'butterfly' LED lenses, suitable for the Category 'P' lighting market in Australia. Each lens replicates the performance of the other and combined with sophisticated electronics, translates into highly customisable solutions.
The ASP530 LED luminaire features WE-EF's innovative OLC® One LED Concept technology and, depending on the lighting task, can be equipped with any of six asymmetric 'butterfly' lens options. 'Butterfly' lenses come in sets of three modules, designed specifically for six different street and area lighting applications – from bicycle lane to car park lighting. The lens varieties and its modularity allow combinations of different optics to create distributions tailored to a particular illumination area, which was exactly what was required by the Sydney Road project. Additionally, the LED version of the luminaire provides an efficient alternative to luminaires equipped with 42 W compact fluorescent or 35-70 W metal halide lamps.
The luminaires can achieve a connected rating of up to 72 watts, a luminous flux up to 8294 lm and are available with colour temperatures of either 4000 K, or 3000 K. The ASP530 LED features WE-EF's 5CE corrosion protection system and an IP65 international protection rating.

Luminaires that provide effective and innovative solutions for architectural lighting challenges.
Learn more