CoreNet Symposium 2012 call for cases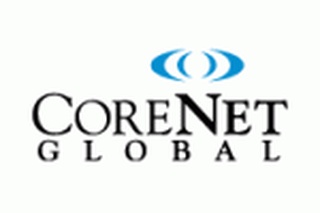 CRE & Business – Working in partnership.
Viaduct Events Centre June 7th 2012.
"An eclectic approach"
Learn - Network – Be Inspired
The global financial crisis continues and business fundamentals together with business strategies and practices in this ever changing economic environment differ from company to company and indeed from country to country.
Natural disasters such as those that have touched many New Zealanders continue to impact the way business and Governments respond to maintain revenue streams in a more risk conscious atmosphere. Reflecting on the above, our 2012 Symposium will focus on latest issues facing Corporate Real Estate and the Industry generally but also consider the impact on Business whilst continuing to look positively to the future.
CoreNet Global 's recent international Summits have followed a similar theme of RE-imagine:
Re-orient:
Global teams/regional markets Evolving relationships (internal and external) Change management
Re-ignite:
People, place, process/technology Disaster resilience Capital markets / health of our industry
Re-invent:
Flexibility, scalability & integration Location decisions in an interconnected world Technology drivers: data needs/managing complexity/efficiencies Doing more with less
CALL FOR CASES
Please submit interest by 23rd Jan 2012
Case studies should address the Symposium theme, reflecting changes to businesses, their working environments and communities.
If you would like to submit a case study relative to our topics please forward details or an outline to either Garry Pellett garry_pellett@bnz.co.nz or Nigel Rye nigel@nigelrye.co.nz.
Given our eclectic approach if you consider you have information or a topic that our members would find interesting and educational, please feel free to also submit a case study or outline for consideration.