Danish modular fitout system comes to New Zealand

Espies have just signed on as sole New Zealand agent for the Danish designed Praestegaard Shop and Interior System.
It is ideal for retailers, designers and architects to create a unique retail or commercial interior, to suit a client's individual needs, without disruption or major
downtime. Then, change it as they want, when they want, without the need for installers.
The system has already taken off in Europe, UK, USA and Australia and been embraced by major international retail brands like Sony, LG, Bose and Myer.
The system is unique and offers benefits no other system can:
A modular shop fitting system that allows the user to fit-out their interior entirely from a catalogue if they wish - a first for New Zealand !
A multi-faceted system with panels, cabinetry, fixtures and fittings that can be quickly installed or amended out to create or change the look and feel of your environement instantly
Generally 2-3 weeks lead time and up to 60% installation and labour cost savings
Ideal for strong brand graphics
Built-in cable management - all wiring can be concealed whilst still allowing easy access to switches, power and jackpoints
Light weight. The system comes flat packed and can easily be installed by the user within hours, without a tradesman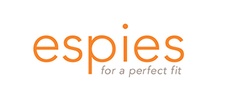 Provide retail and commercial fit-outs.
Learn more