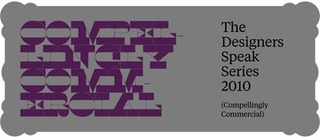 We shape our buildings and afterwards our buildings shape us (Winston Churchill).
Design Firm: Wingate + Farquhar - David Wingate & Blair Farquhar Title: Creepy Design Soundbite: A discussion around transmutation and stability
Design Firm: Samson Corporation - Marco Creemers Title: Developers + Professionals = Exciting Design
Design Firm: Ellery Muir Associates - David Muir Title: The Big Sell Soundbite: How we change retail design. How retail design changes us
Design Firm: Jasmax - Alasdair Hood Title: The Project with 200 Clients Soundbite: Designing a design studio - walking the talk
Date: Wednesday 4th August
Time: 6:00pm Arrivals for 6:30pm Start / Close 8:30pm
Venue: Ironbank, 150 Karangahape Road, Auckland Central
Refreshments: Drinks provided
Cost:
DINZ Members: $20
DINZ Graduate Members: $10
DINZ Student Members: Complimentary
Non DINZ Members: $25
Non DINZ Students: $5
RSVP: designer@dinz.org.nz or phone 09 529 1713

Represents graphic design, spatial design, industrial design, craft design, design education, design management and interactive media in New Zealand.
Learn more
Head Office
Designers Institute of New Zealand
TAFE College Building
41 Gillies Avenue
Newmarket, Auckland, 1149
Phone: 09 529 1...