Designers urged to get in quick for inaugral competition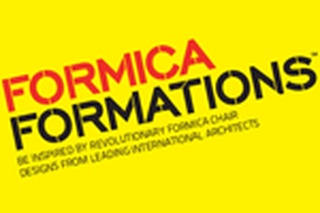 Architects and designers are being urged to get in quick if they want to be in with a chance of winning the inaugural Formica Formations competition.
The Laminex Group Sales and Marketing Manager, Nicky Duggan, said registrations for the design competition will officially close on Sunday 31 July 2011.
The competition is open to professionals with five or more years experience working within the design and architecture fields, as well as design students. Entrants must submit design drawings for a piece of sculptural furniture that would use Formica brand materials.
There are two entry categories – professional architects and designers, and emerging architects and designers. Entries can be submitted by individuals or groups of no more than four members.
Nicky said The Laminex Group launched the competition earlier this year to give professional and emerging architects a forum for showcasing their creativity.
A similar event was held in the USA by Formica during which world-renowned architects were invited to design a limited collection of furniture, using Formica laminates and solid surface materials.
"The response to the US competition was phenomenal, with the various designs built by Formica recently showcased at an exhibition in Auckland," Nicky said.
"The New Zealand competition gives local designers an opportunity to really think outside the square and see how their talent measures up against their offshore counterparts."
"New Zealand has a wealth of talent and we're eager to showcase what's on offer here. The competition has already generated interest overseas so we expect the winning designs to potentially receive exposure in offshore media, as well as in our own promotions."
A panel of local and international design experts including New Zealand designer David Trubridge will judge the design drawings.
"They will be looking for innovative design concepts that push the boundaries of the Formica brand materials."
"The two winners will have their designs fabricated at our cost, and showcased at an official awards ceremony to be held later this year."
Interested applicants can enter at www.formicaformations.co.nz

Laminex New Zealand specialises in decorative surfaces and panel products offering residential and commercial solutions for all interior spaces.
Learn more
Laminex New Zealand products