Dick Frizzell design for Blum's kitchen drawers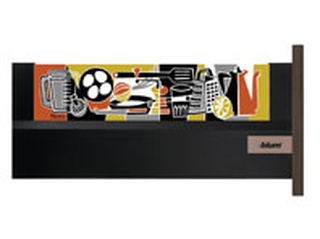 Renowned New Zealand artist Dick Frizzell has teamed up with Blum to introduce some Kiwi flavour to the highly accredited Austrian made TANDEMBOX intivo drawer. Frizzell describes the design element as "being inspired by Mid-twentieth Century Modernism". 
TANDEMBOX intivo is Blum's award-winning drawer for kitchens, that offers great scope for design and individualism – the top section of the drawer is completely customisable, allowing the individual to choose from a wide variety of materials and colours. Anything from glass (printed with colourful patterns, logos or text), wood, stone, perspex, leather or Frizzell's Kiwiana design in colour or black & white can be used.
"As kitchen buyers' tastes become more sophisticated, the desire to create individual, customised, highly original designs increases. TANDEMBOX intivo brings endless new possibilities to personalise your kitchen," says Michael Hawkins, managing director, Blum New Zealand.
"Often with kitchens, due to modern open-plan living, we shy away from bold colours and textures or anything we fear might date. A pop of colour on the drawer sides is a unique way to incorporate that bold colour, a crazy texture even… that if we like, can be interchanged."
TANDEMBOX intivo has won numerous awards, such as the iF product design award, the red dot award, interzum award and a nomination for the Design Award of the Federal Republic of Germany or the German Design Award.
For more information, visit www.blum.com or visit the Blum showroom in Christchurch at 27 Dalziel Place, or in Auckland at 621 Rosebank Road.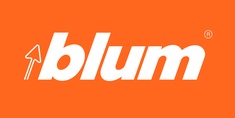 International furniture fittings manufacturer based in Hoechst.
Learn more
Head Office
Blum New Zealand
621 Rosebank Road
Avondale, Auckland, 1026
Phone: 09 820 5...
Head Office
Blum New Zealand
27 Dalziel Place
Woolston, Christchurch, Christchurch, 8241
Phone: 03 379 4...
Blum New Zealand products