Dorf SmartSeal System, latest solution for water penetration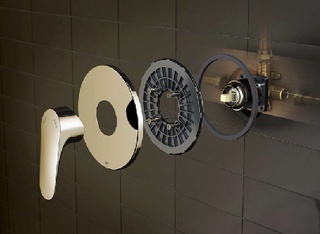 The Dorf SmartSeal System is a highly effective solution to prevent water penetration behind shower-wall linings that is aesthetically appealing.
Clause E3, within the New Zealand Building Code, is receiving an increasing amount of focus from regulators, specifiers, manufacturers and installers. This clause deals with Internal Moisture within buildings and ensuring that it is managed appropriately and effectively to prevent damage caused by excessive or long-term moisture build-up. In the past, manufacturers of shower mixers have often relied on the use of silicone to ensure water does not penetrate the shower wall lining. While this has been accepted practice, the quality of watertightness has varied by tradesperson and there has been no consistency of application across the trade.
Furthermore, the use of visible seals or two-piece faceplates (with an inner ring around the mixer body) to ensure the waterseal, has often led to a design compromise in terms of visual appeal of the shower mixer.
In light of this, Dorf undertook to design a faceplate fixing system that would satisfy the requirements outlined in Clause E3 of the New Zealand Building Code, while at the same time would ensure an aesthetically-appealing design outcome that was easy to install and service.The result was the development of the Dorf SmartSeal System.
According to Dr Steve Cummings, Caroma Dorf Research and Development Manager, "The Dorf SmartSeal system has been designed to comply with the E3.3.6 requirements of the New Zealand Building Code. The system is based on a fixing plate that forms a positive seal against the shower wall lining and a wall cover plate that fits securely over the fixing plate. This all combines to give a highly effective solution." The Dorf SmartSeal fixing plate incorporates a compression seal that is retained in the back face, and four self tapping screws that fit though mounting holes in the fixing plate and screw into fixing ring that is attached to the shower mixer body. When the self tapping screws are tightened, the seal is compressed firmly against the external face of the wall to prevent water entering the wall cavity. An additional o-ring seal is mounted in the internal diameter groove in the fixing plate. This concealed arrangement produces a watertight seal with the external diameter of the shower mixer body, preventing water penetration into the wall cavity. The system is available in circular and rectangular cover plate versions.
This new Dorf SmartSeal system is incorporated in five new ranges of shower mixers, released by Dorf:
- Balance V (all pressure)
- Kytin V (all pressure)
- Jovian (mains pressure)
- Arc (mains pressure)
- Minko (mains pressure)

These bath/shower mixers offer peace-of-mind installation because they have been designed to comply with the NZ Building Code E3.3.6 requirements.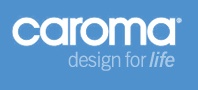 Designer, manufacturer, importer and distributor of domestic and commercial sanitaryware and bathroom products.
Learn more