Dulux helps homeless and abandoned animals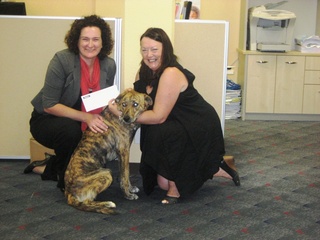 A nationwide consumer promotion run by leading New Zealand paint manufacturer Dulux, raises $26,500 for the SPCA.
Kiwi Homeowners help paint a brighter future for New Zealand's homeless and abandoned animals.
Kiwi homeowners who purchased paint to spruce up their homes this spring and summer were not only giving their homes a new lease of life, but they were also helping to paint a brighter future for the homeless, unloved and abandoned animals of New Zealand.
That's because over the spring and summer months, Dulux pledged to donate $1 from every 8L promotional pail of paint sold to the SPCA as part of the company's nationwide "Dulux Double Up" promotion, where for a limited time, consumers could purchase 8L of selected Dulux paint for the 4L price.
A total of $26,500 was raised for the charity through the annual promotion – a great increase from the $22,000 raised for the SPCA during last year's campaign.
Robyn Kippenberger, National Chief Executive of the Royal New Zealand SPCA, said the organisation was "absolutely thrilled" with the donation, saying the money raised "would make a big difference".
"We're just so thankful to receive this money and to have this support from Dulux. It truly will make a huge difference to the work that we do."
Kippenberger said that the money donated by Dulux would be used towards the Royal New Zealand SPCA's "Saving Lives" programme – an innovative new programme that aims to help the hundreds of thousands of cats and dogs who find their way into one of the SPCA's 48 centres throughout the country.
The programme follows the philosophy that "every life is precious" and is worth preserving, and looks at ways in which the SPCA can honour that philosophy.
Reducing euthanasia rates for animals in SPCA centres is one key component of the campaign, as is helping pet owners look after their animals so they are less likely to discard them; providing low-cost de-sexing programmes; foster homes for young, recuperating or older animals, and introducing new approaches to maximising adoptions, such as mobile adoption caravans that can take animals out into the community for re-homing and the relocating of animals between SPCA centres.
Shontelle Crosswell, Marketing Manager at Dulux New Zealand, said the company was delighted to be able to provide support to the SPCA in the form of the donation.
"The SPCA does such amazing work and are such an important cause. They are completely reliant on donations from individuals and businesses, so we are proud to have been able to support them and the invaluable work that they do through our 'Double Up' promotion."
Crosswell described the promotion - which she says was incredibly well supported by Dulux's retailers, who often went out of their way to raise extra funds for the cause - as "win-win".
"It was a win for consumers in that they were getting a really good deal being able to purchase 8 litres of Dulux premium paint for the 4 litre price, and it was a win for the homeless and unloved animals of New Zealand, who benefited directly from each pail of paint sold during the promotion."
Dulux is New Zealand's largest manufacturer of quality paint products, and has proudly been part of the New Zealand community since 1939.
The company's key range is Dulux Colours of New Zealand – a collection of 900 timeless and enduring colours inspired by loved and cherished New Zealand locations.
Dulux New Zealand is part of the DuluxGroup, which consists of the Dulux, Selleys and Yates businesses.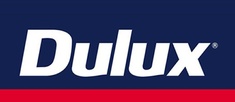 Dulux New Zealand products