Entries now open for the 2011 Dulux Colour Awards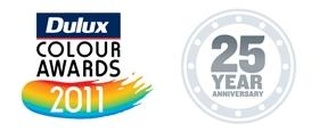 New Zealand architects and interior designers take note. Entry into the 2011 Dulux Colour Awards, which is celebrating its 25th year of colourful influence, is now officially open. Interior designers, architects and specifiers with a flair for colour are encouraged to add their colours to history by entering the prestigious Australasian colour competition.
Designed to showcase and celebrate the exceptional and inspired use of colour in architecture and interior design, the Dulux Colour Awards are judged across six categories: Residential Exterior, Residential Interior, Commercial Exterior, Commercial Interior, Sustainable Interior and Student.
Aside from the high profile acknowledgment that comes from winning one of Australasia's most acclaimed industry accolades, each category winner will receive AU$1500 in prize money and a trophy. The Grand Prix prize winner will receive AU$2000, a trophy plus a return business class airfare and five nights accommodation to attend the renowned International Furniture Fair in New York City.
All Dulux Colour Award finalists will be automatically entered into the Australian Interior Designer Awards free of charge as part of Dulux's sponsorship of the award programme, with all finalist entries displayed at designEX, Australia's longest running and most prestigious design and architecture event.
This is the second year that New Zealand designers and architects have been invited to enter the illustrious awards, with 11 Kiwi entries making it to the finalist stage at last year's event.
"Last year, we were incredibly pleased with the calibre of entries submitted by New Zealand designers and architects, who showcased a real flair for the creative application of colour in the spatial environment," said Renay Robertson, Marketing Manager at Dulux New Zealand.
"The use of colour and its impact on spatial design has traditionally been an area that has been overshadowed by other elements of a project. These awards however, offer a platform for recognising and celebrating the powerful impact that colour has, and the talent and skills required by a designer to create that impact," says Robertson.
The winners of the 2011 Dulux Colour Awards will be announced at an avant-garde event befitting the awards' 25th anniversary, in Sydney on March 30, 2011.
Entry into the 2011 Dulux Colour Awards closes on February 8, 2011.
To download an entry form, or for further information, visit: dulux.co.nz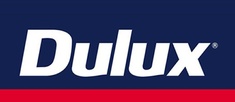 Dulux New Zealand products