Entries open for 2012 Concrete3 Sustainability Awards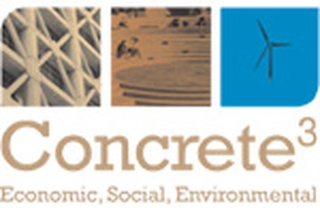 The Cement and Concrete Association of New Zealand's (CCANZ) 2012 Concrete3 Sustainability Awards are now open for entry, offering those in the construction industry the chance to be recognised for their sustainable achievements.
In its fifth year, the awards are open to anyone in the construction industry – from architects, designers and engineers to contractors, builders and clients.
CCANZ chief executive Rob Gaimster says it is vital to support the industry's successes in the field of sustainability.
"The Concrete3 Sustainability Awards recognise those within the construction industry who are embracing sustainable practices as a genuine business concern."
"By assisting practitioners to share their knowledge and experience, as well as acknowledging their success, the Concrete3 Sustainability Awards are key to raising the bar in terms of responsible design, build and operating practices across environmental, economic and social areas of endeavour." Mr Gaimster says there will be five categories from which a supreme winner will be selected: Excellence in Residential Concrete Construction, Excellence in Commercial Concrete Construction, Excellence in Civil Concrete Construction, Excellence in Concrete Innovation, and Excellence in Concrete for the Community.
"Examples of sustainability come in all shapes and sizes, from the smallest residential job to a multi-million dollar civil project," he says.
The 2011 Supreme Award was accepted by Peddle Thorp Architects for their revitalisation of an existing Auckland multi-storey office building at 21 Queen Street, preserving its concrete frame and core while creating vibrant and thoroughly modern spaces inside and out.
Mr Gaimster says this example of adaptive reuse will quickly become the benchmark for what can be achieved through the imaginative redevelopment of concrete structures in terms of resource management, (embodied) energy efficiency and design potential.
Wade Jennings, associate director with Peddle Thorp Architects, also believes that New Zealand's existing commercial structures present a tremendous opportunity to reinvigorate urban environments and reduce energy consumption during construction, as well as improve energy efficiency during occupation.
"Winning the Concrete3 Sustainability Award is a fine endorsement of the collaborative approach and dedication of a talented design team and the vision of a forward thinking client," he said.
The 2012 Awards entries will be judged on any of the following criteria:
Lean production less waste
Managing natural resources
Minimising energy use
Protecting against pollution
Respect for people
Setting performance targets

Entries remain open until Friday, 31 August 2012.
Entry information and forms can be found at www.sustainableconcrete.org.nz
The winner will be announced at a presentation at the 2012 New Zealand Concrete Industry Conference, 12 October 2012 in Hamilton.
For further information please contact:
Adam Leach
adam@ccanz.org.nz
04 915 0383

Encourages, develops, promotes and encourages competitive, safe and innovative use of cement and concrete products.
Learn more
Head Office
Cement and Concrete Association of New Zealand (CCANZ)
Level 6
142 Featherston Street
Wellington, 6140
Phone: 04 499 8...