Entries open for Electrolux Design Lab 2013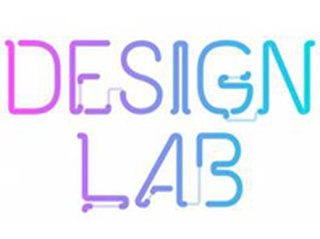 New themes and opportunities revealed for world class competition.
Electrolux Design Lab is the competition that lives and breathes global innovation. Clever inventions like the floating air cleaner, Aeroball, the stain tackling, Portable Spot Cleaner, and a portable heating and cooking device, The Snail returns for its 11th year and announces a brand new theme for 2013.
This year, the Electrolux Design Lab competition wants the public to get more involved and become part of the design journey to create ground-breaking products and solutions of the future.
This year's theme, Inspired Urban Living, has been influenced by the growth of 'urbanisation'. With space becoming limited as an increasing number of the population shift from living in open rural locations to densely populated area, the big question is what role can design play to ensure we are prepared and equipped for this social adaptation?
For the first time ever, Electrolux Design Lab, is offering applicants three principal areas to choose from within the theme of 'urbanisation'. These are social cooking, natural air and effortless cleaning and this year the brief includes consumables and service too.
Electrolux Design Lab 2013 calls on design students worldwide to compete for a six-month paid internship and prize money by submitting ideas for a design solution that considers evolving challenges set to shape our future.
Kiwi's have a strong track record of success in the competition, with Massey University students achieving a top ten finalist position in the past two consecutive years. In 2012 Ben De La Roche offered a sustainable and unique solution to food storage with the "Impress" refrigerator to achieve a 2nd placing from 1,200 entrants, whilst Rosanne de Bruin's bouncing ball' style blender " Smoobo " impressed the jury to come third in the 2011 Electrolux Design Lab student contest.
"Electrolux is committed to supporting the development of design talent in New Zealand and the tremendous success achieved by Rosanne and Ben is testament to New Zealand's ability to compete at the highest level on the world stage. We would love for other New Zealand design students to take up this great opportunity to pit their skills against students from all over the world and help change the way future households live" said Malcolm Bain, Director for Electrolux Home Products (NZ).
The Final
Within the final stage, eight finalists will be invited to participate in a concluding event, where they will present their entries to a jury of world renowned professionals. The jury will consider entries based on intuitive design, innovation and consumer insight when awarding the first prize of a six-month paid internship at an Electrolux global design centre and 5,000 Euros. A second prize of 3,000 Euros and third prize of 2,000 Euros are also available and the public favourite chosen by online votes will be awarded with 1, 000 Euros.
The submission deadline for the first competition stage, a concept description and a sketch, is 15 March 2013.
More information about the competition can be found on the Design Lab blog; electrolux.com/electroluxdesignlab
To view Ben De La Roche's design visit: http://www.youtube.com/watch?v=sCEsBS-KcgE
Learn more about Design Lab in Electrolux social media channels:
Design Lab blog: electrolux.com/electroluxdesignlab
Twitter: twitter.com/Electrolux
Flickr: http://www.flickr.com/photos/electrolux-design-lab
Pinterest: pinterest.com/electrolux
Instagram: Instagram.com/Electrolux