Epson NZ marks 25 years with an even better market share result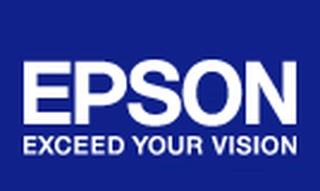 Epson New Zealand passes a significant business milestone this year, having commenced operations 25 years ago in 1986.
"In the technology business a year can mark the whole life cycle of a product, so 25 years for Epson NZ is quite an achievement," said General Manager Greg Skinner.
Epson NZ marked the event with the news that it had achieved more than 25% share of the New Zealand market for multifunction inkjet printers in July. The business also has more than 40% share of the New Zealand projector sales, a market that Epson has dominated globally for the past decade.
"The business has certainly gone from strength to strength over the years and continues to grow and perform strongly in the current challenging economic times, much like our ultimate parent company," said Greg.
"We are especially proud of the fact that we've delivered the market-leading products that helped our resellers grow their businesses over this period. My thanks go to our resellers for their dedication and support."
Epson NZ was first based in Penrose (Great South Rd) Auckland, primarily selling computer and dot matrix printers, moved to Hobson St in 1989, and in 1991 had withdrawn from the computer market and focused on selling printers. Today the business is located in Fanshawe St.
"From a watch making business that started in the 1890s, Seiko Epson Corporation was formed in 1985 and there have been substantial changes in Epson technology since the launch of the first Epson inkjet printer in October 1984," Greg said.
"Epson has always been driven by innovation, and our milestone products include the world's first LCD panel for video cameras in 1988, followed by the world's first LCD video projector in 1989 - a market Epson has dominated globally for a decade, Epson's first Point of Sale printer in 1990 - where Epson is now also a global market leader, and the first MicroPiezo™ inkjet printer in 1993 followed a year later by the first colour inkjet printer."
Across all its markets Epson now makes and sells industrial robots; high precision colour LCD screens for mobile phones, digital cameras, GPS systems, small video players and healthcare equipment; colour inkjet printers for home, office and up to commercial and industrial applications; sophisticated point-of-sale and transaction devices; HD projectors for home, office and educational use; scanners and disc publishers.

Provider of cutting-edge imaging solutions.
Learn more
Head Office
Epson New Zealand
Level 4
245 Hobson Street
Central City, Auckland, 1010
Phone: 09 366 6...