Eurostyle by Roofing Industries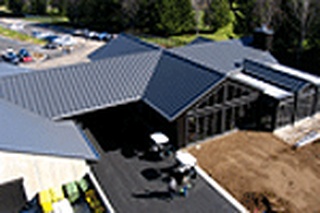 European Standing seam roofing and cladding products continue to gain popularity in New Zealand for use in both residential and commercial applications. There has also been a noticeable move towards residential and commercial subdivisions placing covenants on roofing "pan" widths requiring these to be of a minimum width in order to emulate a European fair
Traditionally a number of these standing seam products were available "folded" which was recognized as a relatively expensive method of manufacture.  In recent times and as result of sourcing the very latest in European roll forming technology, Roofing Industries launched Eurostyle™  as an elite roofing and walling system designed to be at the forefront of the residential and commercial construction industry offering architects design flexibility and sustainability. Utilising long-run using portable machinery, and manufactured in 6 aesthetically pleasing core profiles with these all available in variable pan widths, Eurostyle can simply be manufactured on site thereby eliminating damage during freighting of materials to site, material wastage and avoiding costly project delays.
Eurostyle™ also offers unique wall paneling and surfeit lining options comprising variable recessed and or butt joint options.  Although superior manufacturing technology reduces sheet deformation commonly known as "oil canning', a swaging system can also be incorporated into the material thereby further complementing architectural design.
Eurostyle™ is supplied in a large range of metal substrates and surfaces finishes to suit most design requirements  including – Prepainted Colorcote® and Colorsteel® , European Copper, Patina Copper, Embossed Copper, Zincalume®, Aluminium Stainless steel, VM® Natural Zinc, and Titan® Zinc
Eurostyle™ construction techniques bring extensive thermal and bracing benefits to building owners, and as a specialist roofing, cladding and walling system, installation is via approved roofing contractors who have in turn met Roofing Industries installation criteria
Roofing industries Technical Helpline 0800 844 822
www.roof.co.nz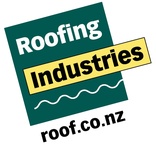 Manufacturers of roll-formed metal roofing solutions.
Learn more
Roofing Industries products