Finalists announced in 2012 Dulux Colour Awards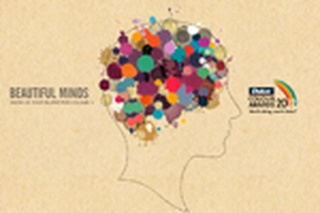 The Dulux Colour Awards, which ce elebrate the exceptional and inspired use of colour in n architecture and interior design, announces 111 projjects as finalists from a record number of entries in the 26 years of the Awards.
Dulux Colour Planning and Commun nication Manager, Andrea Lucena-Orr, who was par rt of an internal judging panel to select the finalists, , said the projects were of a very high calibre and sp pectacularly showcased how vital colour is to th he whole design process.
"This year, the bar has been raised to an all time high. Entries explored new avenues annd expressions of colour in innovative, inspiring and o original ways," Lucena-Orr said.
"In the Student category, the balannce of colour and the sheer amount of colour used is s extremely creative. Multi Residential Exterior projects showed the use of streamlined colour in a functional sense and Multi Residential Interior entrie es cleverly used colour for way finding and safety pa athways.
"There was a strong reference to th he beautiful, natural use of earthy greens and golds to complement the surrounding environments with hin the Single Residential Exterior submissions. The SSingle Residential Interiors highlighted that colour blo ocking is prevalent in interior schemes this year.
"In the Commercial Interior entries,, we saw a new trend of stripes being used extensiv vely in bold, almost fluro colours. Coloured ceilings in d deep bold hues were prevalent in Single Residential eentries, with Commercial Exterior submissions allso featuring strong saturated colours, used in both colour blocking and striping," she added.
The award-winning architect, Peter r Maddison, talented colour guru at Colourways, Kim m Chadwick, creative stylist and founder of www w.thedesignfiles.net, Lucy Feagins, along with New Ze Zealand-based architect, Jeff Fearon, will now havee the tough job of selecting winners.
With entries received from Australi ia and New Zealand, the impressive judging panel wwill select winners across eight categories -Commerciaal Interior, Commercial Exterior, Single Residential I nterior, Multi Residential Interior, Single Resident tial Exterior, Multi Residential Exterior, Sustainable IInterior, Student and an overall Grand Prix winner.
All Dulux Colour Awards entrants in n the Residential Interior category and Commercial I Interior category will be automatically entered into t the relevant colour category of the Australian Interio or Design Awards free of charge as part of Dulux's spo onsorship of the awards.
Category winners will each receive a $1,500 cash prize and a trophy, except the studen nt category winner who will receive $1,000 and a troph hy, plus the opportunity to produce their own limite ed edition colour palette as part of the Designers for Dulux program. The overall Grand Prix winner will w win $2,000 plus a trip to an international design fair in ncluding business class airfare and accommodation.
The 2012 Dulux Colour Awards winnners will be announced at an invitation only gala fun nction to be held at the Plaza Ballroom, Regent Theattre, Melbourne, on 28 March 2012. To view the fina alists, visit www.dulux.com.au/colourawards. Also, keep informed with the latest Dulux Colour Aw wards news on the official Twitter page https://twitter.com/#!/2012DCA
Project Name

Architecture/Design practice

Category

Elmwood Garden Function Centre

Gillian Graham Colour & Design

Commercial Exterior

Mt Albert Primary

School

Sienna Design

Commercial Exterior

Ormiston Activity Centre

Archoffice

Commercial Exterior

University of Canterbury Oval Village

Warren & Mahoney Architects

Commercial Exterior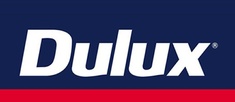 Dulux New Zealand products