Firth Industries provide technical expertise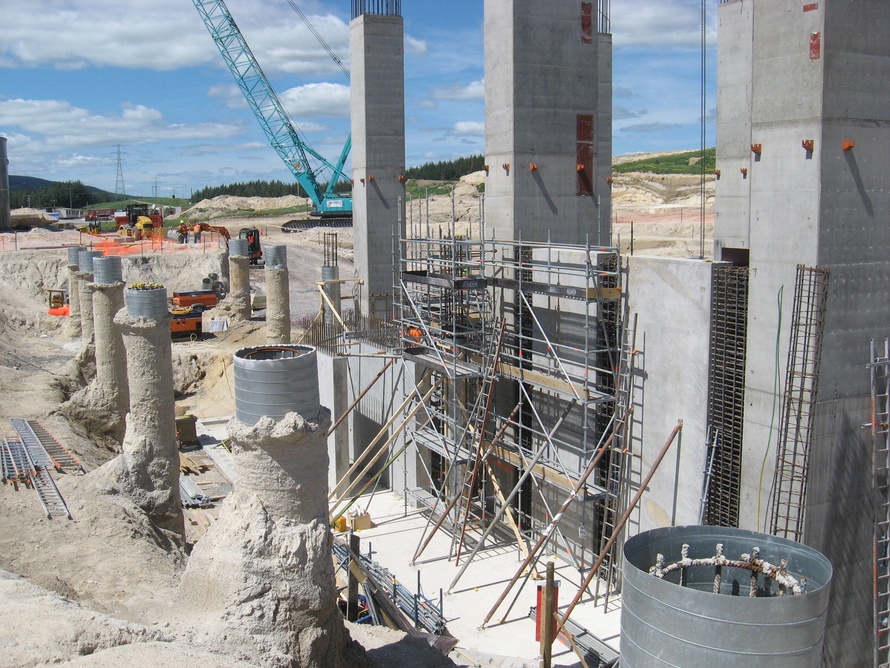 Firth Industries has provided technical expertise in construction of New Zealand's newest geothermal power station. Firth Industries has recently delivered it's last pour of concrete to an innovative new geothermal power plant in the central North Island. The $430 million, 140MW, Nga Awa Purua Geothermal Power Station, north east of Taupo, is a joint venture between Mighty River Power and the Tauhara North No. 2 Trust. The new station will supply sufficient electricity to power 130,000 homes – the equivalent of every home in Hamilton, Tauranga, Rotorua and Taupo.
Since the project began in 2007, Firth has supplied a total of 13,000 cubic metres of concrete for the project under contract to Hawkins Infrastructure. The new power station has now become fully operational. Plant Supervisor for Firth Taupo and Tokoroa, Tony Hurunui says "Firth was delighted to be awarded the contract and it has been a major project for the team in our region." "Most of the concrete has come from Firth's Taupo plant, however for the larger pours we've also sourced some from the Tokoroa plant and trucks from Whakatane, Rotorua and even as far south as Hawkes Bay have been commandeered to help with the job," he says.
Firth's new and innovative concrete technology enabled the company to provide a specialised concrete mix that could meet stringent durability requirements of both the contract and the design. Firth's engineering team did a large amount of testing to come up with a special high strength mix to meet the engineer's specifications for the project. The 40 MPA mix included fly ash and cement, which helps slow down the curing process.
This high strength concrete was used in many parts of the new power station including the cooling tower, the pipelines and the creation of underground piles. "Big holes were drilled into the ground and filled with concrete to stabilise the foundations of the plant. These were required as there can be a lot of movement in the ground around Taupo as it's made up of a lot of pumice which is very light," says Hurunui. "The main challenges we faced was in quality control and working to keep a high degree of consistency in our mixes. Also there were some hold ups early on in the project due to weather and issues in drilling for the piles," he says. "The finished plant is very impressive and will benefit New Zealanders for generations to come."
Project Manager for Hawkins Infrastructure, Glenn Kaukau says, "We've had a great working relationship with Firth." "With a project this large there are always numerous issues and the Firth team has been able to answer all the questions we've had and then been able to follow up swiftly with practical solutions," he says. "Firth also has great back up around the region from their other plants so they have not let us down on any of our requirements."
The Nga Awa Purua Project Manager for Mighty River Power, Paul Ware says, "Firth's large pours and even the small ones seem to have gone without incident and very smoothly. "With so many subcontractors it's good to have a competent contractor on site who knows their business inside out as it removes worries and concerns," he says. Hurunui says all of the team from Firth who have worked on the power station feel proud to have been involved in a project that will really help the community and the country. "It's something they'll be able to show their kids and their grandkids," he says.
For more information visit Firth Industries website

Head Office
Firth Industries
Wright Stephenson House
585 Great South Road
Penrose, Auckland, National Support Office
Phone: 0800 800 ...