Formica showcase offers best seat in house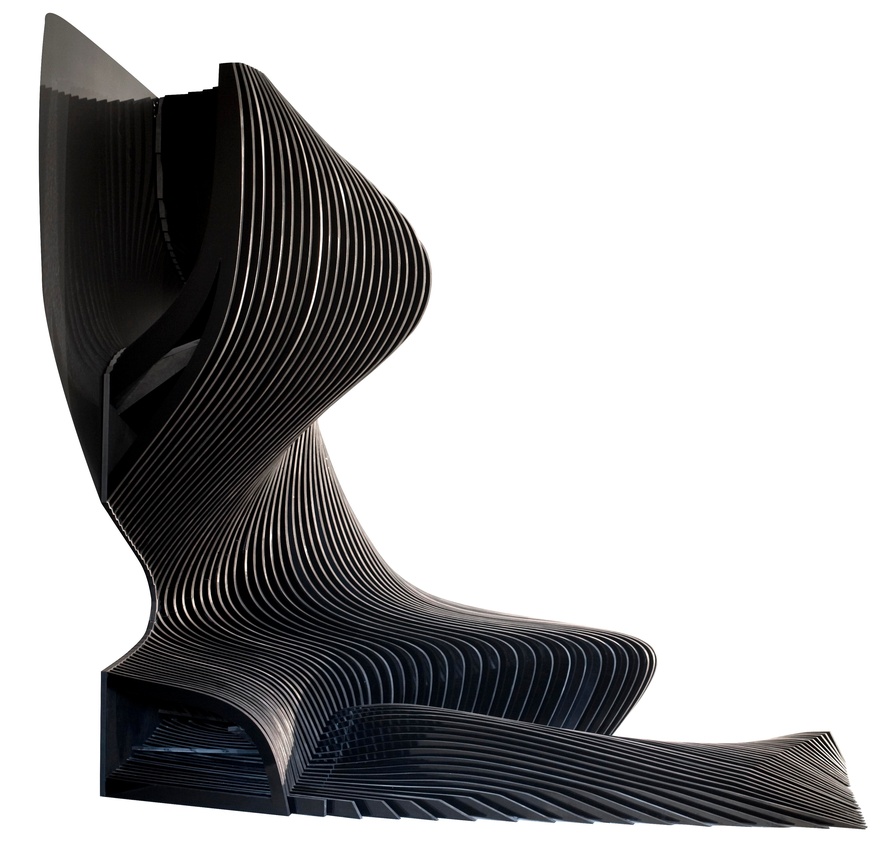 Formica Formations, an extraordinary collection of sculptured chairs created by nine world-renowned US architects, is set to exhibit at the Auckland Arts Festival from 10 March, 2011.
With the first edition of one of the chairs, Cirrus, fetching NZD$265,000, the exhibition is a departure from the style of the modest Formica marble chrome leg table many New Zealanders will fondly remember during the brand's popularity in the Seventies and Eighties.
Nicky Duggan, The Laminex Group Sales and Marketing Manager, says each of the nine chairs was designed to a brief that challenged architects to create a chair for sitting, lying or playing upon.
"The result is a visually stunning collection of chairs from museum-worthy sculptures to gritty functional domestic pieces. Each chair utilises Formica in its construction and in a very different way from the other."
"Formica, a brand that New Zealanders grew up with, has grown up. This is evident in the range's colour spectrum, and can also be seen by how the traditionally flat panel material has been used to create yoga-like bends and curves in furniture and other surfaces around the home," said Nicky.
Debuting in 2008 when Formica collaborated with the Centre for Contemporary Arts in Cincinnati, the collection includes works by Jaime Velez, part of the team designing Dubai's Burj Khalifa – the tallest building in the world. Valez's Dancing Line is made from a single laminate sheet flirting curves in places you would not expect of the customary flat Formica.
Architectural Pritzker prize winner, Zaha Hadid, designed Cirrus using polished black laminate reminiscent of a gleaming opal. As you move around the piece, the seat's views and angles morph into another.
The exhibition will appear as part of the Auckland Arts Festival 2011, and will be on display from 11 – 20 March 2010 at the Aotea Centre's NZI Room in Auckland. 1.30pm – 7.30pm. Admission is free.
More info on Auckland Arts Festival
For further information contact:
Lisa Joe P: 09 411 7799 M: 021 326 662 E: lisa@joepublic.co.nz

Laminex New Zealand specialises in decorative surfaces and panel products offering residential and commercial solutions for all interior spaces.
Learn more
Laminex New Zealand products