From the runway to the wall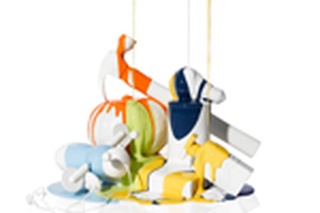 In a fusion of colour and fashion, Dulux and WORLD's Denise L'Estrange-Corbet have joined forces to release Denise's Picks – a collection of seasonal palettes designed to add a fashionable and vibrant touch of colour to Kiwi homes.
She's left a colourful mark on the fashion world, and now she's set to do the same for Kiwi homes, with prominent New Zealand fashion designer and queen of colour, Denise L'Estrange-Corbet of fashion house WORLD, joining forces with Dulux to release a series of limited edition seasonal palettes that are perfect for adding a fashionable injection of style and colour into New Zealand homes.
Bound by a mutual love of colour, Denise's first palette for Dulux, Denise's Picks for Autumn, features six bold and contrasting shades handpicked by Denise, that remain true to the flamboyant fashion designer's trademark style.
"Denise is internationally renowned for her inspired use of intense and at times, clashing colours. No one does colour quite like Denise, which is why we're delighted that she's teamed up with us to create the Denise's Picks collection, designed to showcase how people can add a fashionable touch of colour in their home," says Shontelle Crosswell, Marketing Manager at Dulux.
Crosswell adds that while a lot of New Zealanders would like to use more colour in the home, they often lack the confidence in selecting shades. "People tend to shy away from using colour, not because they don't like it, but because they often don't feel confident in how to use it."
Denise, of course, is not one to shy away from colour – she's an unfaltering fan of it - and hopes that through creating the Denise's Picks collection, others will be inspired to follow her lead and embrace it.
"I really want to show Kiwis how to work with colour," says Denise of her partnership with Dulux - a brand she's been using since she was a child.
"Colour means so much to me. I could not imagine my life without it. It's something that has been a big part of my personal and work life, and I encourage people to use it more. We are enveloped by colour every waking moment, from walking down the street, to being at work, to relaxing at home. Without colour, our world would be a very dull place to live in."
Denise adds that Kiwis tend to have an undying love affair with white – and she's on a one woman mission to ease them off it and onto brights.
"People are obsessed with using white. White is clean and very nice, but it is a shade, and colour adds so much more depth to a home and a workplace. It really does have the power to transform a space." Practising what she preaches, Denise says she loves experimenting with colours in the home. "When we bought our first home, which was a tired Grey Lynn villa 20 years ago, it really needed colour. When I told friends how I was going to paint the lounge, they were horrified. I had a white ceiling and daffodil yellow walls. The wall above the brick fireplace I painted navy blue, and I painted all the brick dark green, and it was stunning. Everyone who entered it found it so uplifting."
Denise says that while such a combination of colours may not be to everyone's liking, colour can be incorporated in more subtle ways.
"You don't have to be so extreme, and if you do prefer neutrals, you can accentuate with one feature wall in a bold colour, or paint a piece of furniture to brighten a room."
When selecting the six shades for her first collection for Dulux, Denise's Picks for Autumn, Denise says she opted for colours that not only stood out on their own, but worked as a combination.
"I chose colours that really inspired me, that could be used alone or paired together and that would complement each other. It's important that the colours you pick work as a team. I used shades right across the spectrum, from the very light to the dark and interjected them with bright hues. I like the fact that the colours I chose ranged from light, dark and bright – just what is needed in Autumn."
From a soft, serene blue and a bold, sunny yellow to a deep, brooding navy, the Denise's Picks for Autumn palette features the following Dulux Colours of New Zealand colours:
Dulux Kenepuru – A dark, sophisticated navy shade that would look as stunning in a formal dining room as it would in a bedroom. Pair with white to create a classically elegant feel or with a bolder shade, like Dulux Karaka Bay, for real impact.
Dulux Karaka Bay – A bright, sunny marigold yellow. Dulux Courtenay Place – a vibrant, punchy orange that would look gorgeous when used on a feature wall, adding warmth and retro drama to a space.
Dulux Leigh – A soft and calming sky blue hue.
Dulux Cuba Street – A zesty lime green. Pair with white to create a fresh, enlivening vibe or jump on the colour blocking bandwagon, and team with contrasting shades such as Dulux Karaka Bay and Dulux Leigh.
Dulux Grave Couloir Quarter – A steep, deep and anchoring frozen white that's the perfect complement to some high voltage colour.
To learn more about the Denise's Picks for Autumn palette, visit dulux.co.nz or pick up a brochure from your local paint retailer.
For further information or high resolution images of the Denise's Picks palette for Autumn, or for an interview with Denise L'Estrange-Corbet, please contact:
Sarah Collier/ Pauline Ray
Dock Street Group
09 377 2907
scollier@dockstreet.co.nz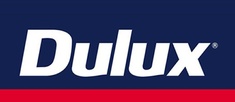 Dulux New Zealand products