Government accredits Re-Entry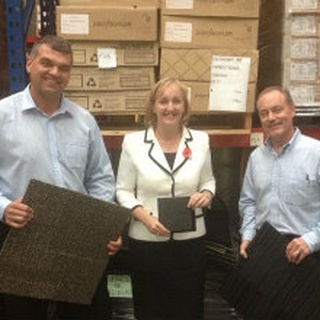 Environment Minister Amy Adams has today announced her accreditation of the Interface Re-Entry programme run by INZIDE Commercial in New Zealand.
"This scheme is an excellent example of an organisation taking responsibility for the goods they have sold when they reach the end of their useable lives and I am pleased to announce my official accreditation today," Ms Adams said during a visit to INZIDE Commercial in Rosedale, Auckland.
"The distributor is giving old carpet tiles a second life, diverting them from landfill and helping the environment."
Click here for more info on Re-Entry Recycling Programme

INZIDE Commercial specialises in sustainable, design-led commercial interiors.
Learn more
Head Office
INZIDE Commercial
Level 2
34 Barrys Point Road
Takapuna, Auckland, 0622
Phone: 0800 800 ...
INZIDE Commercial products