Greater safety on cycle paths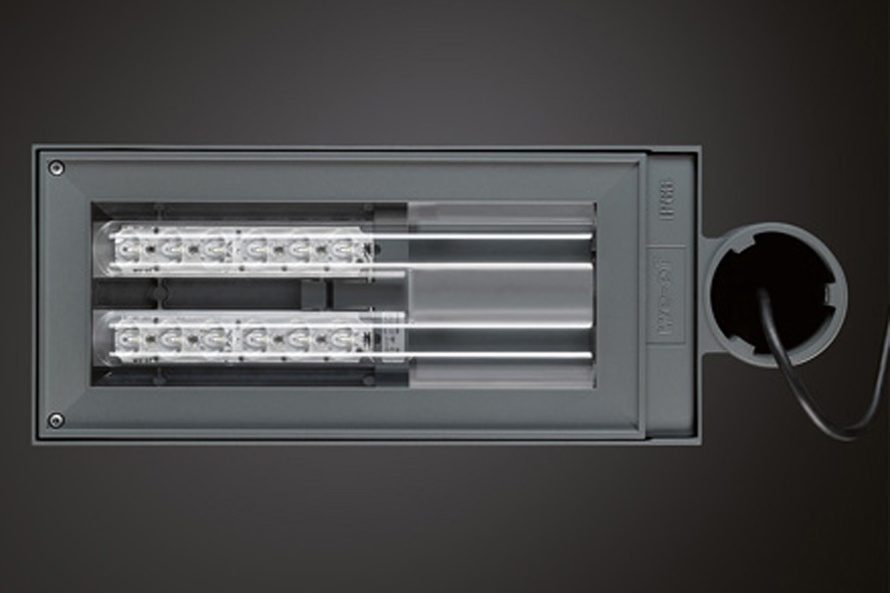 Bicycling is gaining popularity throughout the world, and a growing number of cities are responding positively by providing dedicated networks of urban bike paths. However, the growing number of cyclists also increases the danger of accidents – especially at night in areas with inadequate illumination. Cycle paths that parallel roadways benefit from the illumination of existing street lighting, but often routes venture away from roadways to follow rivers or meander through parks.
WE-EF has developed the 'side throw' and illuminance-optimised [P65] lens – in combination with the compact design of the VFL520 LED luminaire – specifically for the task of cycle and footpath illumination (classified as class S2–S4 according to EN 13201).
Two innovative technologies from WE-EF support the [P65] optical system. The OLC® One LED Concept lens technology with multi-layer principle ensures precision light distribution and uniform illuminance. The RFC® Reflection Free Contour technology replaces the conventional flat luminaire cover with a clear, UV-stabilised acrylic contoured panel that follows the shape of the LED lens and minimises the loss of light that normally occurs due to internal reflections.
In addition to the new [P65] lens, the VFL520 LED is also available with [S60], [S65] or [S70] 'side throw' lenses, as well as two 'forward throw' lenses; the [A60] asymmetric and [R65] rectangular. The VFL520 delivers a connected rating of up to 24 W and a luminous flux up to 2765 lumens.
The VFL500 LED luminaire series was a recipient of the German Design Council's 'German Design Award' in 2014.

Luminaires that provide effective and innovative solutions for architectural lighting challenges.
Learn more