Hospitality lighting - with a theatrical perspective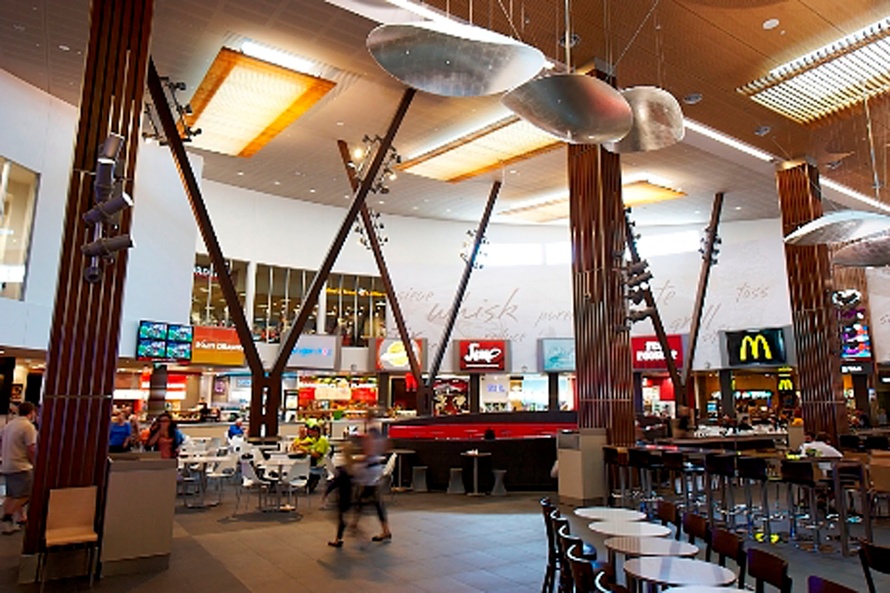 The life-span of retail and hospitality businesses can be short-lived if market trends are ignored. Having an adjustable directional lighting system with the capability of being reconfigured 'on-the-spot' can provide an immediate competitive advantage – without costly architectural or design renovations – and instantly transform the consumer experience of a shop or cafe.

Two excellent examples of directional display lighting include the Robina Shopping Centre Food Hall in Queensland and Berlin's Hard Rock Cafe.

At the Robina Shopping Centre, the Food Hall is brought to life with WE-EF FLC100 series projectors. Fitted with optical accessory snoots, the projectors discreetly highlight food displays as well as the hall's modern architectural features. The projectors are mounted on WE-EF's RAIL66 UNIVERSAL mounting system in groups of three or more – and, as in any stage production, each projector can be individually adjusted or repositioned to a new lighting task as and when required.

In Berlin, the RAIL66 mounting system, in combination with WE-EF FLC121 projectors, create a stage-like atmosphere for the illumination of both the iconic Hard Rock Cafe signage and the facade of the heritage-listed location. The projectors, configured for medium beam light distribution, cast soft scallops of light on the facade. This interaction between light and shadow highlights the architecture and, at the same time, provides a pleasant experience for the cafe's outdoor customers.

Installation of the RAIL66 mounting system means fewer structural attachment points while allowing total freedom for directional display lighting with projectors or floodlights – something that was previously considered the domain of stage and theatre.

Constructed from marine-grade aluminium, and featuring countersunk mains outlets and internal wiring, the RAIL66 mounting system is suitable for indoor or outdoor applications. All RAIL66 mounting components as well as compatible WE-EF RAIL66 projectors and floodlights are IP66 rated.

Luminaires that provide effective and innovative solutions for architectural lighting challenges.
Learn more