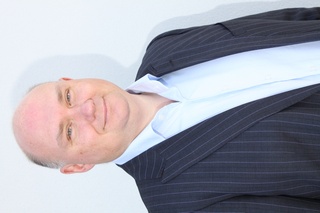 Australasia's leading healthy home ventilation company HRV has appointed Bruce Gordon to the newly created position of Chief Executive Officer.
Gordon has over 25 years of commercial experience across a range of industries and has held senior roles at ASB Bank, BNZ, Farmers Credit, The Warehouse, Bendon and most recently PGG Wrightson.
His appointment follows leading Australian based private equity firm Equity Partners becoming a major shareholder in the company earlier this year.
"The achievements of the team at HRV are well known yet there is still much more to add to our story. I look forward to leading the HRV business in its next phase of growth." said Gordon.
Originally a retail banker, Gordon led the implementation of ASB's Fastphone service and BNZ's innovative payment services. He later created E-LOAN, a joint internet start-up with NewsCorp which he sold to The Warehouse Group. Gordon then joined The Warehouse where he was responsible for launching new product lines, developing a joint venture with Westpac and leading Operations in the 'Red Sheds'.
He later took up a role as Executive Director of Cullen Investments to lead the strategic recovery of a range of entities including Bendon Group, Living & Giving, PowerHouse (UK) and stabilised the Hanover Group in its latter stages. Over the past two years Gordon has been Group General Manager Corporate Services at PGG Wrightson.
Gordon holds an MBA and Diploma in Business (IS) from the University of Auckland; is a Fellow of FINSIA, an accredited member of Ice Angels, a group of Australasia's most experienced investors and a member of the Technology Transfer Committee at the University of Canterbury.
About HRV HRV New Zealand was established in 2003 and is New Zealand's largest heating ventilation business employing 400 employees across 20 franchises nationwide. The company was featured in the 2008 Deloitte Fast 50, an index which honours New Zealand businesses undergoing significant growth. The company also expanded into Australia in 2008 where it now has four franchises operating.
HRV's ventilation system has been recognised for its environmental and health benefits by receiving both the Good Environmental Choice Australia (GECA) mark and being accepted to the Asthma and Respiratory Foundation of New Zealand's Sensitive Choice Programme.