Innovation enables uncompromised design vision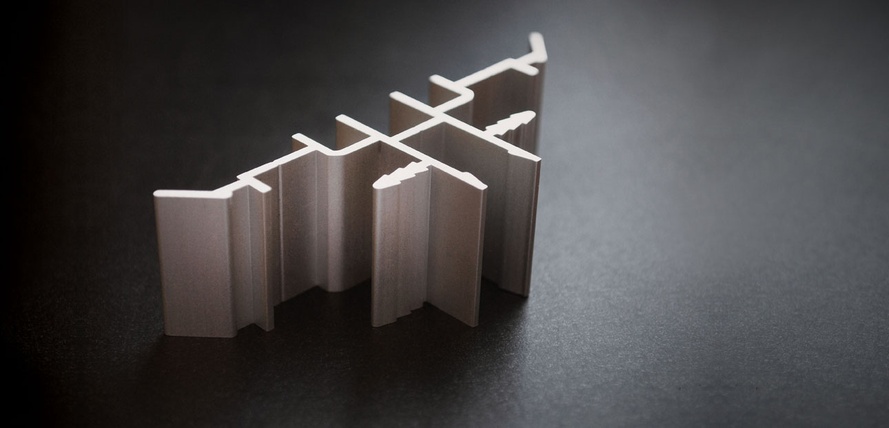 There's nothing more frustrating than having a creative concept stifled by real life detailing hurdles - so one interior designer has taken this frustration and come up with a groundbreaking product that broadens design horizons. Space Architecture and Design Founder Warren Burton became increasingly vexed about challenges around concealed fixing for interior wall panelling in commercial applications.
"There were never-ending problems with alignment, and the time required to detail projects. These issues hugely limited designers and architects in their concepts, and clients were seeing their beautiful expensive veneers ruined by a screw driven through the front because other options were just too hard."
So he set about finding a solution, paired up with Lighting Consultant Philip Shand for sales and marketing expertise, and Wedge – an innovative interior wall panel mounting and detailing system – was born.
With its pioneering concealed fixing system, Wedge offers a tool for smarter and sharper panel installations, and ultimately, stunning results. It leaves designers and architects free to do the creative, rather than worrying about the detail.
Being born within the industry, the system works as well as it looks, with practical attributes that meet the demands of commercial applications. Wedge is precision engineered, with a patented interlocking system ensuring accurate panel alignment, safety and security.
The Wedge system also offers time and cost efficiencies. As well as cutting some of the more time-consuming aspects of design, it's faster and easier to specify and install, with less risk of having to adjust or reinstall.
It's already the unseen force behind some of New Zealand's most successful commercial spaces, including Christchurch's new Marque Hotel, and St George's Cancer Centre, where the architect's exquisite attention to detail is seen everywhere – right down to the last fixing, thanks to Wedge. "We're seeing the product enable incredibly exciting designs and installations - concepts that would have previously been deemed too difficult, time-consuming or expensive," Warren says.
"Wedge has met a clear market need as an easy solution for designing and installing surfaces that satisfies the creative mind, the on-the-ground workman, and the client."
For more information, visit: wedge.co.nz.

Design and install aluminium extrusion wall panel mounting systems.
Learn more