Innovative Kiwi company patents natural wood cladding

New Zealand's natural wood specialist Abodo has patented a new form of natural wood cladding.
Elements Sand+ cladding is an engineered weatherboard cladding product, straight-grained and free of defect. The engineered format and straight grain ensures stability and minimises cracking, keeping the wood looking better, for longer.
Elements Sand+ cladding is prefinished with plant based oil and waxes in a variety of colours to suit all tastes.
Unlike alternatives like western red cedar, Elements cladding uses locally grown timbers, and features a 25 year durability guarantee.
"We fully endorse the use of Abodo's timber products as they are of superior quality to imported competition and are made entirely from locally sourced materials" says Kim Campbell, CEO of the Employers and Manufacturers Association.
Already the product has been used for a façade on the Prince of Bahrain's palace, and is currently being used for one of New Zealand's highest profile green buildings – the Tuhoe Head Quarters – Te Wharehou o Tuhoe.
Abodo Marketing Manager Daniel Gudsell says recent shipments to Europe indicate the product has real demand offshore.
"Abodo has proven that it is possible for New Zealand to create world leading timber products from our very own resources," says Gudsell.
Find more information on Elements cladding, visit www.abodo.co.nz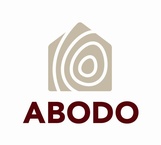 Regional Office/Distributor
Abodo Wood
Level 1, 86 Parnell Rise
Parnell, Auckland, 1035
Phone: 09 302 9...