Interface NZ has changed their name to INZIDE Commercial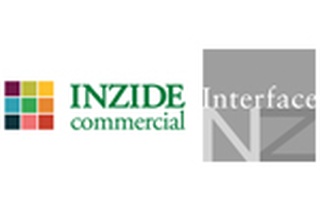 Amazing things can happen when you change your name. And doing amazing things is what InterfaceNZ ..... now..... INZIDE Commercial is all about. Yes, InterfaceNZ has changed its name. Designers have long supported our InterfaceFLOR carpet tile and Lonseal vinyl offerings. We now have modular wall art in our portfolio (Retro Blocks – locally made) ensuring that designers' talents are given full latitude to create the 'WOW' spatial design for the modern environment.
InterfaceNZ has been supplying the building industry with commercial flooring products for the past 16 years. We have focused on InterfaceFLOR carpet tiles. InterfaceNZ is now broadening its core product offering as we adapt to our customers' requests to provide more innovation, more design and more colour in the whole commercial interior space. Our sustainability ethos does not change and InterfaceFLOR carpet tile will remain a central pillar of our product offering. Retro Blocks is our first new product offering and in the near future we will introduce another innovative range of floor and wall products.

INZIDE Commercial specialises in sustainable, design-led commercial interiors.
Learn more
Head Office
INZIDE Commercial
Level 2
34 Barrys Point Road
Takapuna, Auckland, 0622
Phone: 0800 800 ...
INZIDE Commercial products