Kingspan insulated panels achieve GreenTagCert™ Gold Plus
Kingspan Insulated Panels Australian manufactured products have achieved a GreenTagCert™ Gold Plus certification with a GreenRate® Level A score. Kingspan is the first insulated panel manufacturer to receive this globally respected third party certification which allows specifiers to easily achieve points for the New Zealand Green Building Council under the Green Star® program.
"Achieving a Gold certification with GreenTag is the next step in our sustainability story following on from the Environmental Product Declarations we released at the start of 2012," explained Kingspan Insulated Panels General Manager, Paul Metcalfe.
"The concept of sustainability is firmly at the heart of the Kingspan approach and it is important that we back up all our environmental claims with real, credible information that can be applied in practice and assists specifiers in making informed choices."
Global GreenTag is a third party, green building product rating and certification system which is a Type 1 ecolabel in conformance with ISO 14024. It applies an advanced and robust LCA certification methodology, which has been developed exclusively by Ecospecifier and contains numerous world first features and processes.
"The GreenTag certification method takes a rigorous scientific approach, including independent auditing of all aspects of the Kingspan business and manufacturing process. It is quite an achievement for the company to gain the excellent rating of Gold Plus," concluded Paul.
Copies of the full GreenTag certificates are available at www.kingspanpanels.co.nz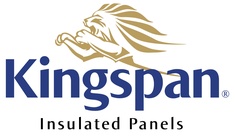 Manufacturer and supplier of insulated wall and roof panel systems.
Learn more
Kingspan Insulated Panels products