Kiwi designers make a colourful impression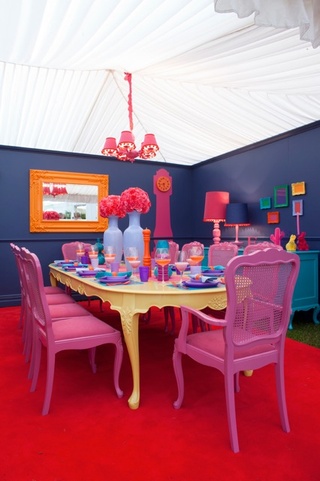 Projects ranging from an eclectic and whimsical dining room, a historic gothic Methodist Church to New Zealand's premier rugby stadium named as finalists in prestigious Australasian design competition.
Kiwi designers and architects have proven that they have a real eye for colour, with 23 projects - which range from an Arts Centre in Mangere to New Zealand's premier rugby stadium to a retreat on Waiheke Island - selected as finalists in the highly prestigious Australasian based, Dulux Colour Awards competition.
Now in their 25th year, the Dulux Colour Awards are the premiere showcase in Australasia for the creative use of colour in architecture and interior design. A total of 91 entries from Australia, New Zealand and Papua New Guinea made it through to the finalist stage at this year's awards, with a staggering 25 per cent of the finalists coming from New Zealand.
Judged across six categories (Residential Exterior, Residential Interior, Commercial Exterior, Commercial Interior, Sustainable Interior and Student) the New Zealand finalist entries hail from around the country and range from a colour scheme for an Arts Centre in Mangere to the redevelopment of Eden Park; the interior refurbishment of New Zealand Post and Land Information New Zealand to colour schemes for residential properties on Waiheke Island, in Orewa, in Raumati and in Southland; right through to a School Library in Riccarton, a Methodist Church in Mt Eden and a whimsical dining room in Christchurch. Canterbury based designers and architects feature strongly in this year's finals, with nine of the 23 New Zealand finalist entries coming from the region.
Standout Christchurch entries include Alex Fulton's Dine by Design, a quirky dining room featuring a cacophony of bold, bright and at times, clashing hues that was designed as part of Feast of Canterbury's Dine by Design event; Cymon Allfrey Architects electric blue and citric orange designs for Riccarton's Loburn School Library, and Warren & Mahoney's designs for Christchurch law firm, Duncan Cotterill.
Athfield Architects' designs for Christchurch's Civic Building – New Zealand's most sustainable office building - also caught the eye of the judges, with their Canterbury inspired colour scheme and use of environmentally friendly paint products helping secure them a finalist placing in the hotly contested Sustainable Interior category.
In the Student category, it was a clean sweep for the students at Christchurch's Design and Arts College of New Zealand, with all five of the New Zealand student finalist entries coming from the school.
The clever use of colour to help guide punters through Auckland's Eden Park Stadium, saw Auckland based Jasmax pick up a finalist spot in the Commercial Interior category. Drawing inspiration from the stadiums' location, Jasmax opted to use bold reds and oranges and organic greens as the interior feature colours, graduating the colours from dark to light to define the services and circulation routes and to make navigating around the stadium easier.
Georgia Webb, from Auckland based Creative Spaces, was another entrant whose colourful designs left a lasting impression on the judges, with a notable four of her entries – which included Auckland's Mangere Arts Centre, the Land Information New Zealand office in Hamilton and New Zealand Post office in Auckland – named as finalists in this year's awards.
This is the second year that New Zealand designers and architects have been invited to enter the illustrious awards, with 11 Kiwi entries making it through to the finalist stage at last year's event.
Dulux's Andrea Lucena-Orr, a preliminary judge of the awards, said the quality and presentation of entrants from New Zealand this year was "excellent".
"The refreshing use of creating combinations of inspiring colours has introduced a sense of heritage and diversity. The entrants have displayed great design possibilities and focus around the space with a feeling of freedom and ease," said Lucena-Orr.
All finalist entries will be automatically entered into the Australian Interior Designer Awards, and will be put on display at designEX – Australia's longest running and most prestigious design and architecture event.
For more information on this year's Dulux Colour Awards finalists, visit dulux.co.nz/colourawards http://www.dulux.co.nz/colourawards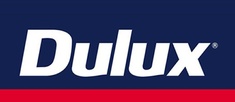 Dulux New Zealand products